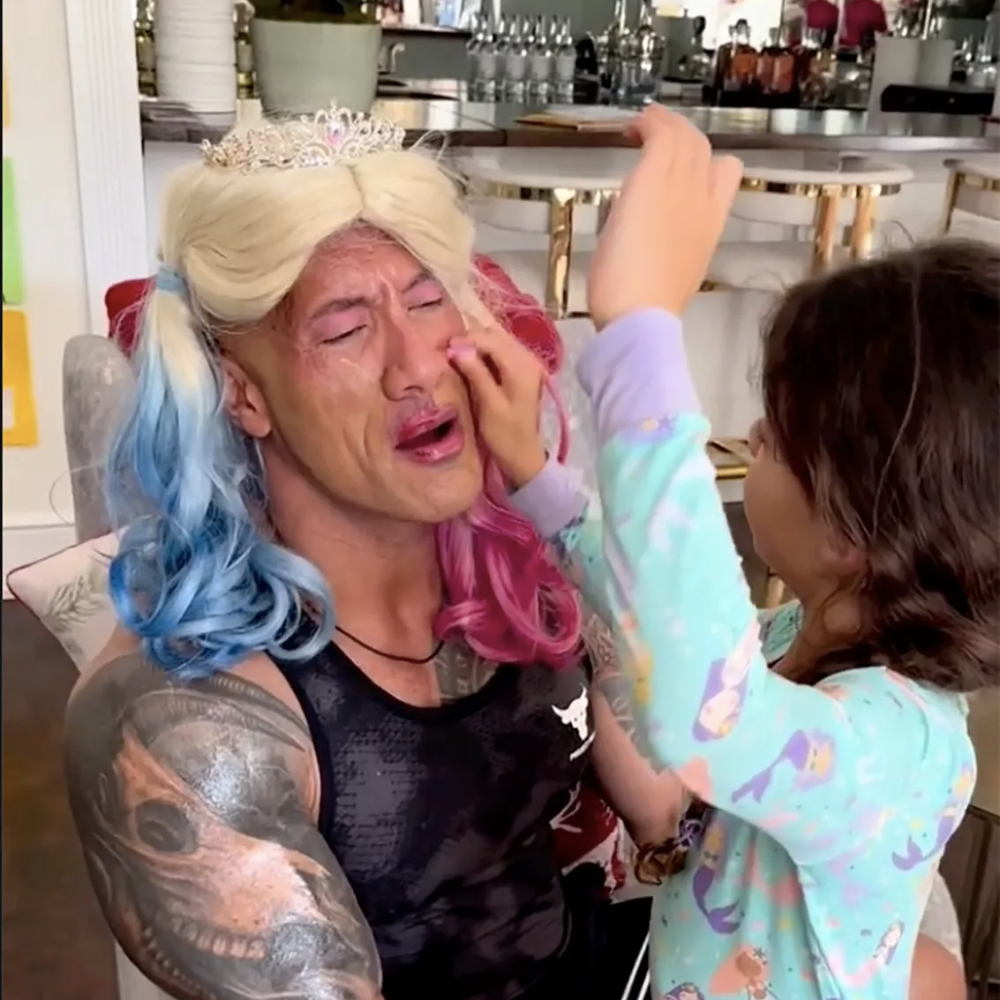 Dwayne 'The Rock' Johnson recently got a makeover, and can we say it was absolutely perfect! Over the Christmas holiday weekend, the actor's younger daughters decided to give their dad a truly splendid new look. Like the great father he is, Johnson took it all in great spirits and posted it on his Instagram for the world to see and enjoy!
The Makeup
Dwayne Johnson's daughters Jasmine, seven, and Tiana, four, both seemed hard at work in this video trying to get their dad ready for Christmas. Johnson is seen wearing a Harley Quinn wig while Jasmine applies some makeup on his face. The Black Adam actor asks the girl why they are pressing the applicator so hard! Tiana comments that her father is looking pretty (and we agree). The Rock also continuously asks for reassurance from his kids on whether he looks cool or not. Lastly, he decides that he needs a tutu!
The Second Video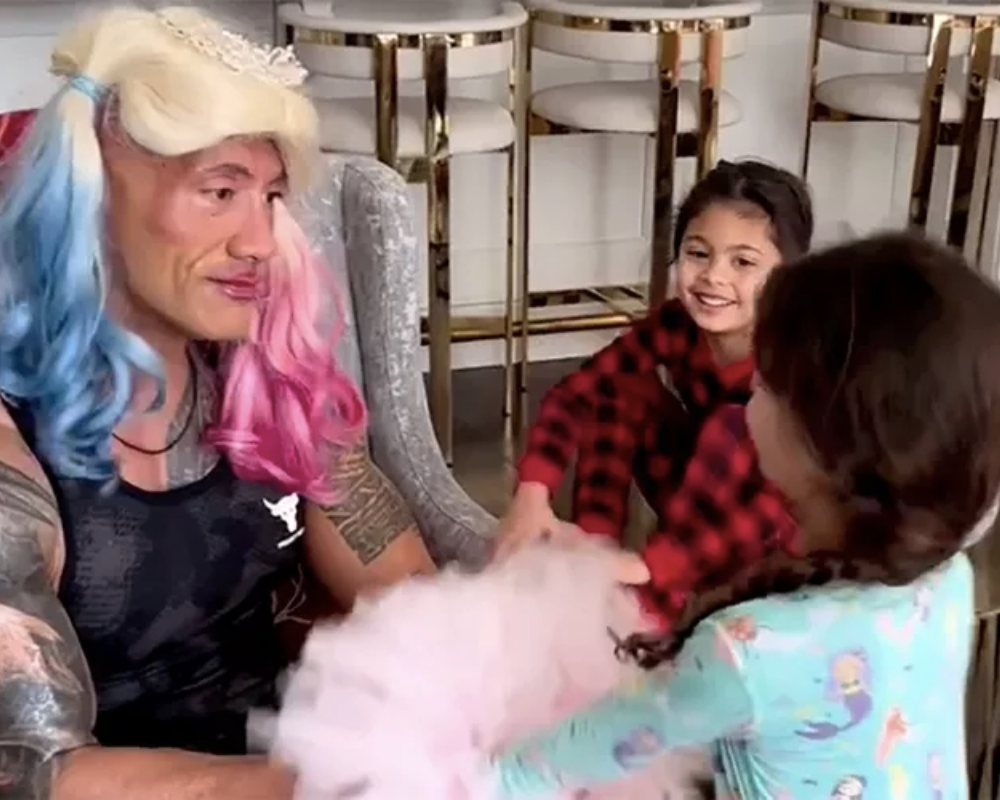 In a second video, the two girls order the former professional wrestler to stand up so they can put the tutu on him. When it turned out that the tutu could only fit one of Johnson's thighs, they turned it upside down and put it on his head instead. Dwayne Johnson also adorably posted the video on his socials despite protesting in the clip that he absolutely won't! He captioned it, stating that it was his first morning back home and his daughters were already insisting on giving 'Dwanta Claus' a makeup! He finished it by saying that if he looks as cool as he feels, he's winning!
The Family
Dwayne Johnson's love for his family is evident in his posts! The actor shares his two younger daughters with his wife, Lauren Hashian. His elder daughter Simone, 21, whom he shares with ex-wife Dany Garcia, is currently following in her father's footsteps and has joined the world of wrestling.