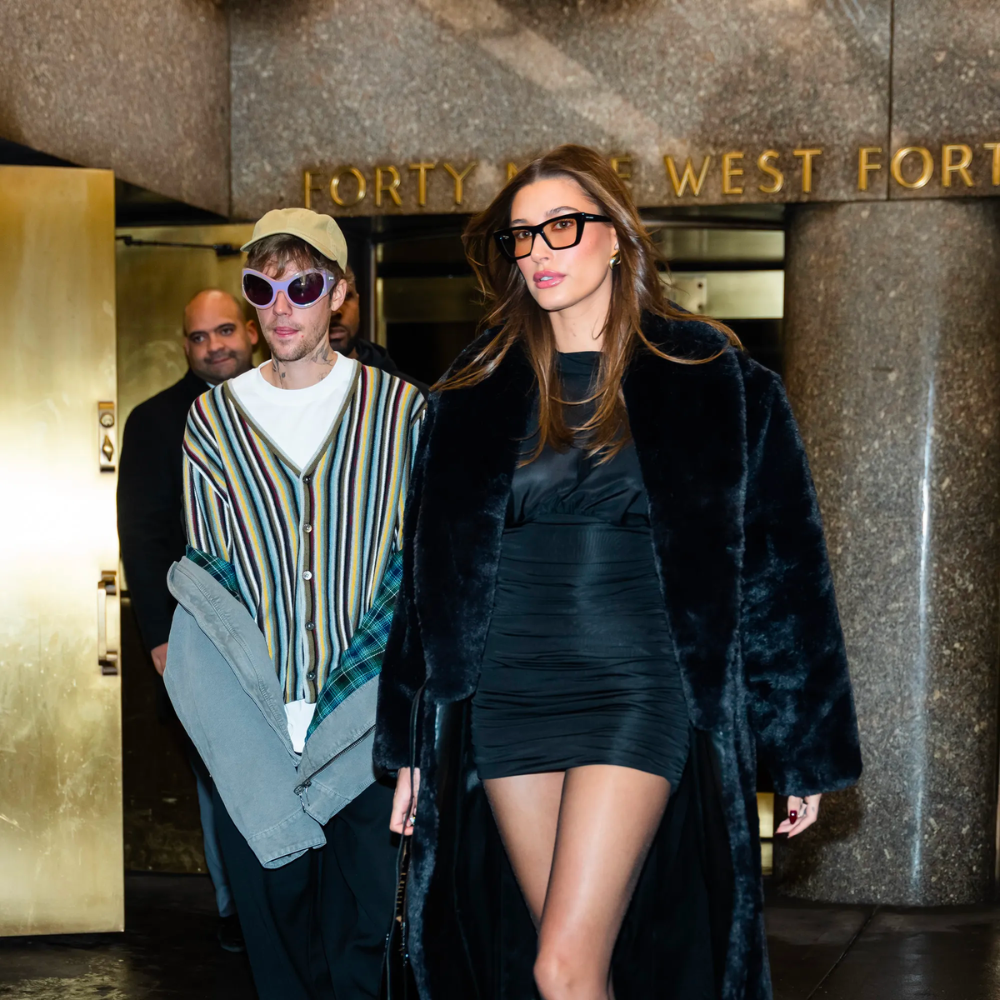 Singer Justin Bieber has been an influential figure in the music industry. But it isn't the only place he brings his A-game. From time to time, he definitely gives some major fashion goals to his fans. Beiber has been through many phases when it comes to fashion, especially his shades! Be it his "spiritual wire-framed aviators" phase or "fashion scumbag Balenciaga" shades, he has rocked them all. His most recent obsession is The Bug Eye shades, and he seems to be flaunting them everywhere.
The Recent Sighting
During his recent trip to New York City with his dear wife, Hailey Bieber, the "Baby" singer was seen sporting new bug-eye-shaped eyeglasses. Hailey was wearing a chic, giant-lapel Saint Laurent coat and razor-thin vintage Prada sunglasses as she walked alongside Justin, who was wearing a shearling-trimmed Loewe work jacket and those enormous butter-yellow lenses. It was the first time he has been spotted wearing these shades. The following day, he wore the same glasses, but the only difference this time was the shade of those glasses: purple, which he paired with a cheery cardigan with Stüssy stripes, while his better half dressed donned a chicer look.
All About the Shades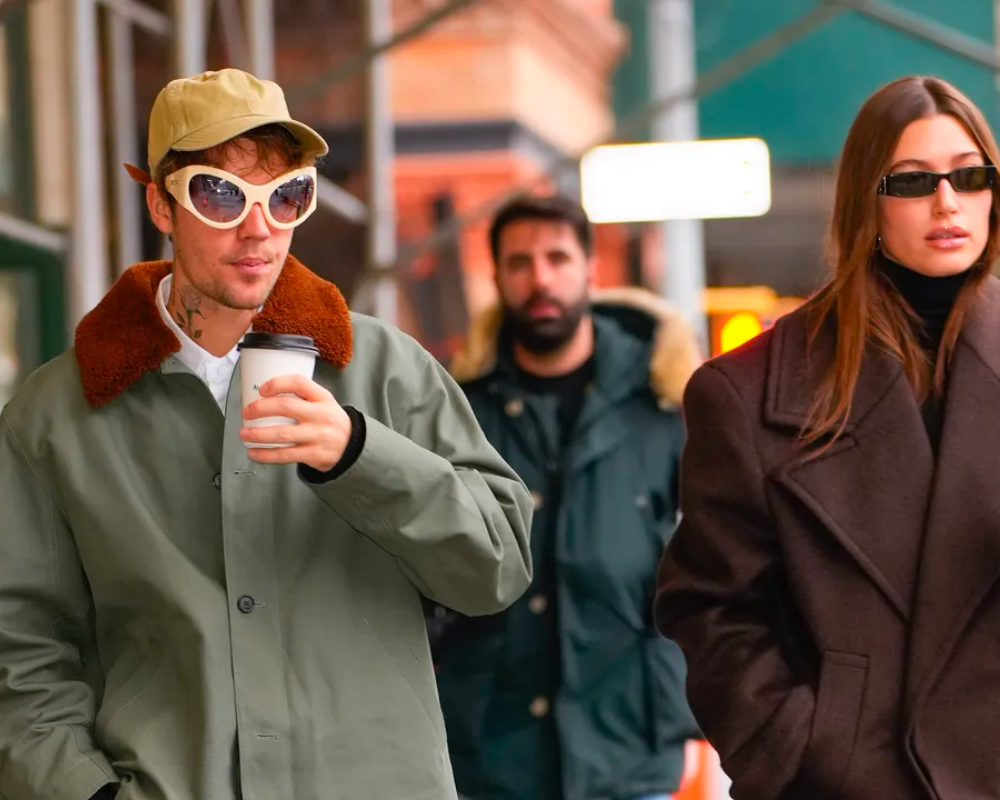 We are sure Justin Beiber fans must be curious about these new sunglasses, so here is what you need to know all about the singer's new favorite pair. These glasses are Poppy Lissiman's creation, an Australian accessories company that has recently seen support from some of the world's most well-known faces, including Kylie Jenner and Bella Hadid. According to the company's Instagram account, they also make gorgeous bags in all shapes and sizes that are for sure Instagram-worthy. We can't wait to see how long Justin's bug eyes will be a fan favorite, as well as what the rest of his looks will be.