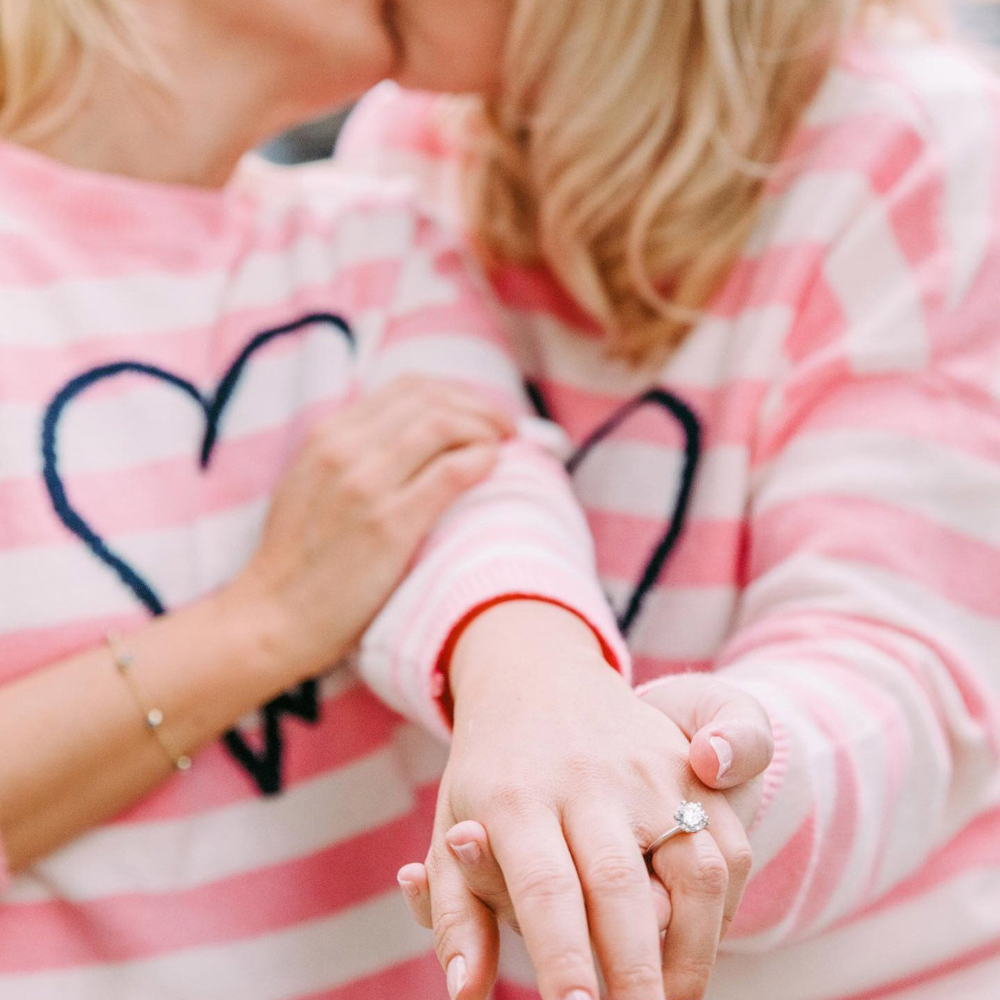 The month of February brings with it a blissful, romantic vibe that permeates the air. Keeping it intact, 42-year-old Australian actress Rebel Wilson and her girlfriend, Ramona Agruma, exchanged rings and promised to love each other till the end of the time. The Pitch Perfect actress and the founder of the athleisure brand Lemon Ve Limon came out to the public in June 2022.
The Dreamy Proposal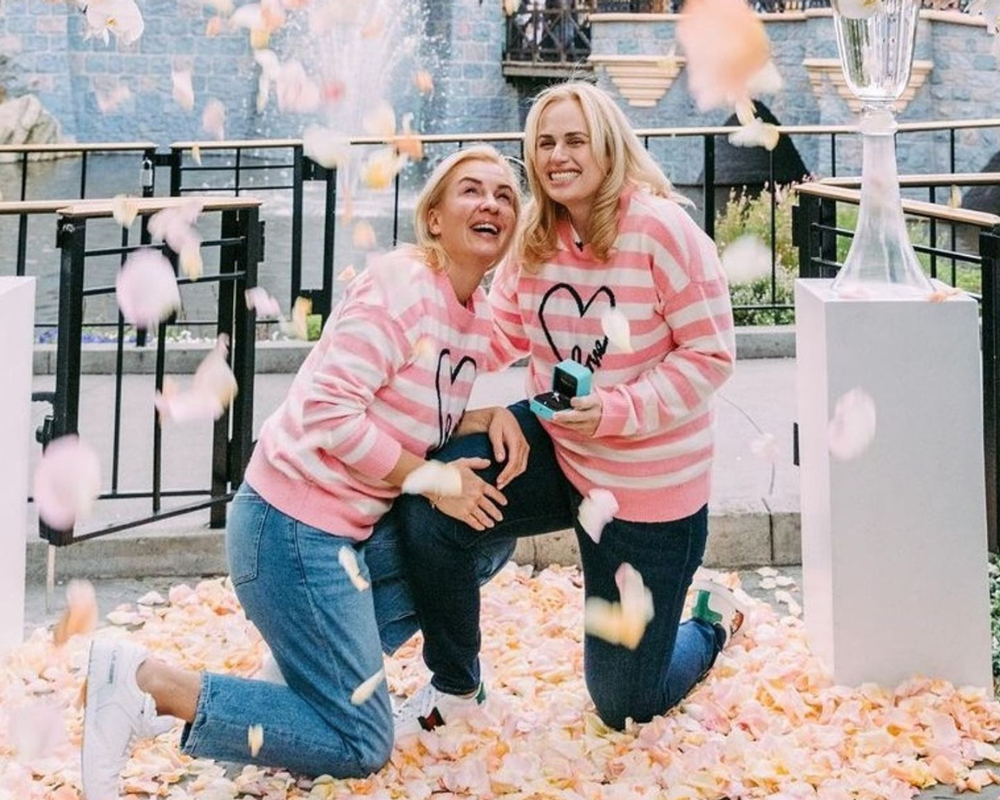 A Disney Princess does deserve a proposal at Disneyland, and well, did Wilson deliver and how. She has been planning the most magical proposal for her pretty lady for months. Both lovely ladies were seen wearing matching pink and white striped sweaters with a black heart in the center. In one of the many pictures posted, the couple was standing in front of Sleeping Beauty's castle, surrounded by pretty rose petals while more rained on them. Wilson also posted a picture of the two lovers kissing with Agruma's arm extended, showing off her ring. Wilson captioned these pictures with, "We said YES! . Thank you @tiffanyandco for the stunning ring and to Bob Iger and the incredible team at Disneyland @disneyweddings for pulling off this magical surprise!"
A Little Back Story About Rebel Wilson
The Senior Year actress was always in search of a husband, which led her to date quite a lot of men. She called falling for Agruma something that just happened, something she never expected. It was in June 2022 that Wilson posted a picture of the two gorgeous ladies and called Agruma her Disney Princess. Later that year, in November, Wilson had a baby girl, Royce, via surrogacy. Although the couple came out to the world in June 2022, an insider source stated that the duo have been dating since January 2022. The duo apparently met through a friend and hit it off. Wilson is said to be very secure and happy in her current relationship.