Mike Tyson is a formidable name. The former heavyweight boxing champion made a name for himself through sheer strength and grit, literally! However, fans of the 56-year-old recently grew worried when photos showed him at an airport in a wheelchair. The boxer quickly put his fans' worries down, explaining that he has sciatica that causes him pain sometimes.
The Condition
Fans' worry about Mike Tyson's health came to head when photos of him in a wheelchair and using a walking cane started making rounds on social media. To assuage their worry, Tyson quickly explained that having sciatica that flares up every now and then can make it painful to walk sometimes, making it even difficult to talk! Sciatica is a condition that affects people ages 30 to 50, who have had severe back injuries in the past. The pain from this condition runs all the way from the lower back to the feet. Mike Tyson is not the first boxer to suffer from this. UFC fighters Anderson Silva and Cain Velasquez also have this condition.
Mike Tyson's Worries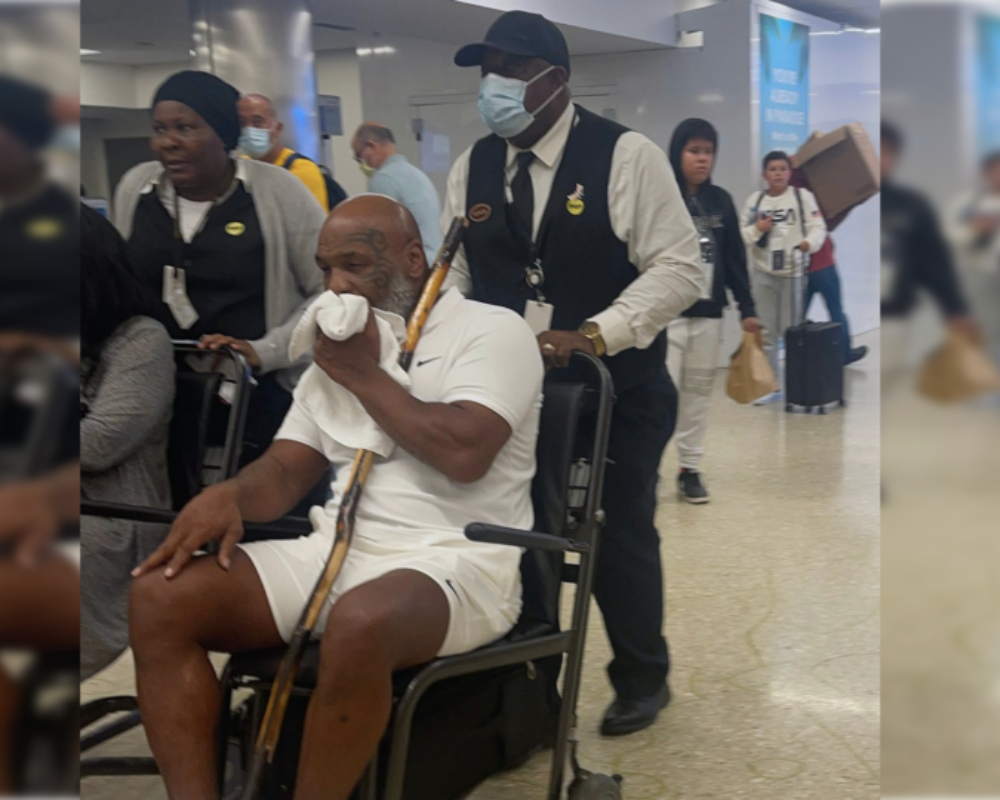 Mike Tyson has stated that he feels very blessed with all that he has, and is grateful that apart from this condition, he remains in peak health. However, when talking on his podcast, Hotboxin' With Mike Tyson, he once revealed that he feels like his time is very limited. According to him, he often looks at the spots on his face and thinks that his time is coming to a close. Tyson also spoke about the power of money, and how, despite having bucketloads of it, you can't be saved by life's regular problems and tragedies. Mike Tyson became the youngest-ever world heavyweight champion in 1986 when he beat all his competitors at just 20 years of age. Since then, Iron Mike has hung up his gloves and since 2005, shifted into the world of business.