Jason Priestley in Beverly Hills, 90210
Jason Priestley, born in Vancouver, British Columbia, began acting in the early '80s, appearing in Canadian television shows like Danger Bay and 21 Jump Street. He later moved to the United States, where he continued to build his career in Hollywood.
Priestley's turn as Brandon Walsh on Beverly Hills, 90210 was a defining moment in his career, catapulting him to global stardom and solidifying his status as a teen idol. Priestley's portrayal of Walsh was widely beloved, and he played the character for nine seasons before departing from the show in 1998.
Jason Priestley Now
After leaving the show, Priestley continued acting in various TV shows and films while directing and producing. Beverly Hills, 90210 continued to thrive, inspiring spin-offs and reboots, including the 2019 reboot featuring the original cast.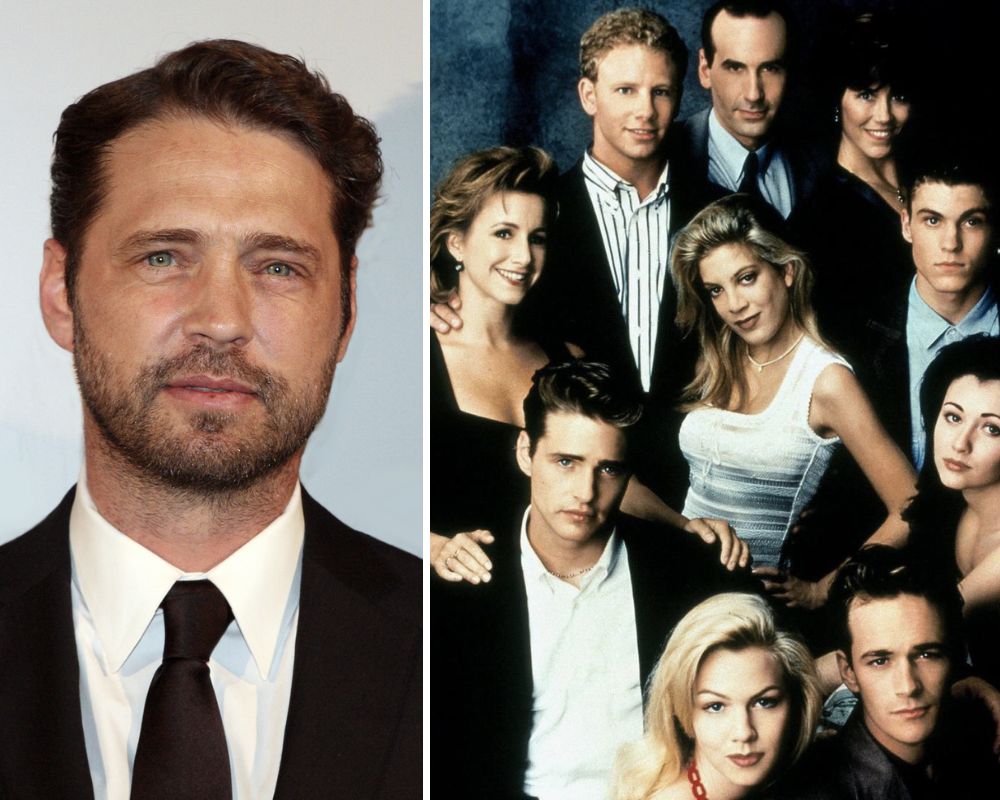 Despite its ups and downs, the show has remained a cultural touchstone and a testament to the enduring appeal of teen dramas and nostalgia.
Katherine Heigl in Grey's Anatomy
Born in Washington, D.C., Katherine Heigl began her career as a child model before transitioning into acting. She first gained attention for her roles in the films Knocked Up and 27 Dresses, but her portrayal of Dr. Isobel "Izzie" Stevens on Grey's Anatomy solidified her status as a Hollywood star.
Heigl's performance earned her critical acclaim and a Primetime Emmy Award, and her character's tumultuous relationship with Dr. Alex Karev became the show's central storyline. Grey's Anatomy remains one of television's most beloved and longest-running medical dramas.
Katherine Heigl Now
After leaving Grey's Anatomy, Katherine Heigl starred in successful films such as The Killers, One for the Money, and The Nut Job. However, her film career slowed in the mid-2010s, and she returned to TV in the political drama State of Affairs and the legal drama Doubt.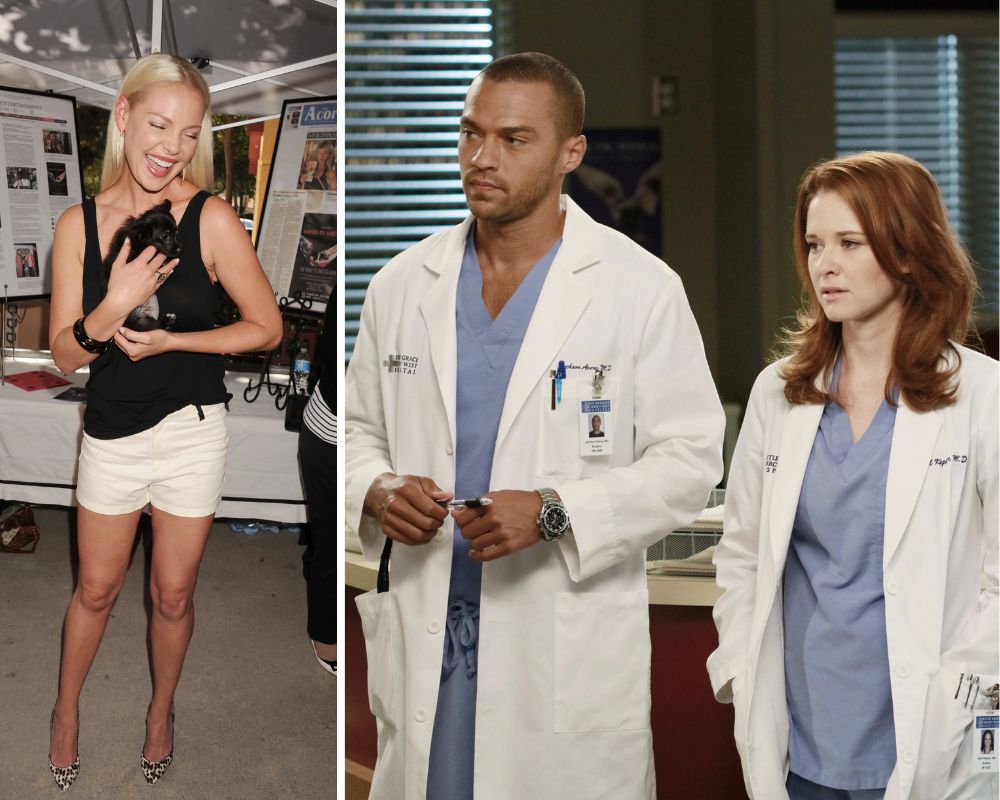 Grey's Anatomy continued to thrive despite Heigl's departure, introducing new characters and storylines to tackle various social and medical issues. The show remains a beloved pastime for many people, standing as a testament to the power of storytelling and the resilience of the human spirit.
Brian Dunkleman in American Idol
Brian Dunkleman is an American comedian and actor who co-hosted the first season of the popular singing competition show American Idol alongside Ryan Seacrest. Dunkleman started his career in stand-up comedy, performing at various clubs and events.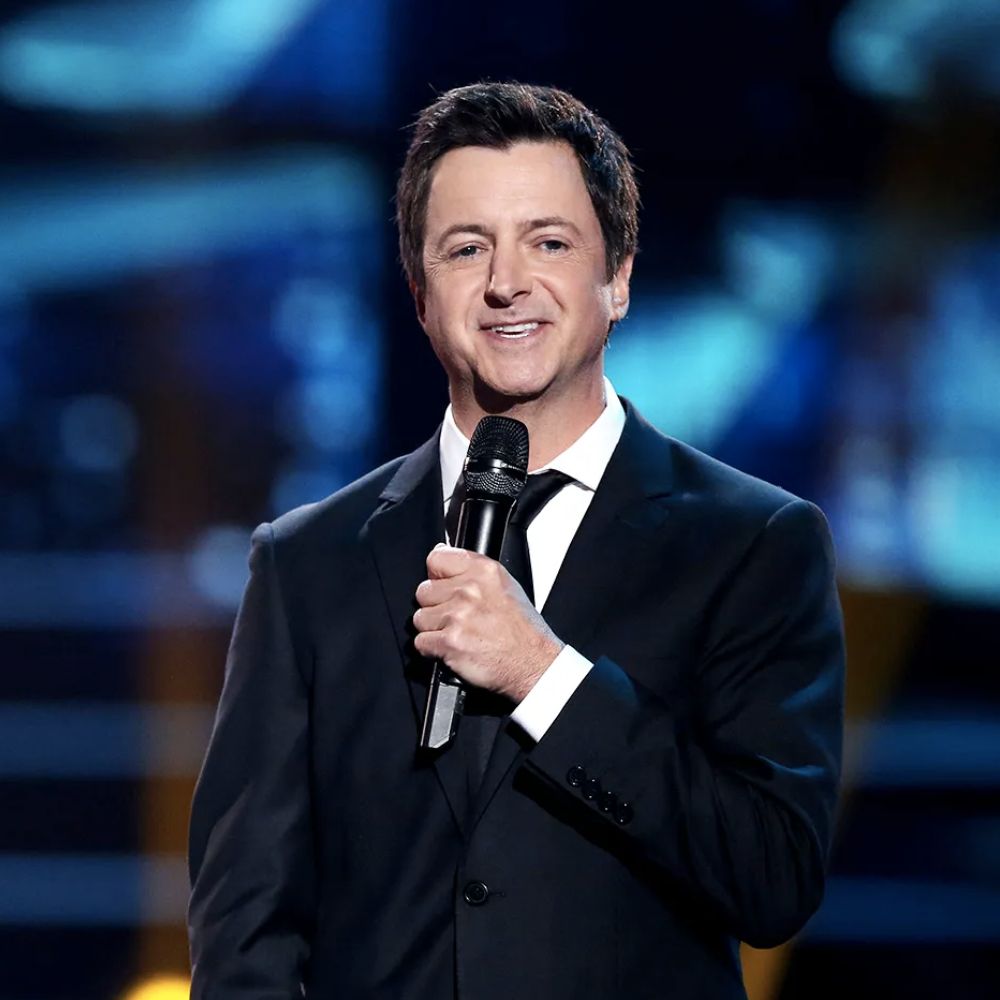 American Idol, which premiered in 2002, became a cultural phenomenon, featuring talented singers from across the United States competing for a record deal. Dunkleman left the show after its first season and pursued other opportunities in entertainment.
Brian Dunkleman Now
After co-hosting the first season of the popular singing competition alongside Ryan Seacrest, Brian Dunkleman left the show for personal reasons. Some have suggested that Dunkleman regretted leaving the show, while others claimed he was fired due to disagreements with the producers.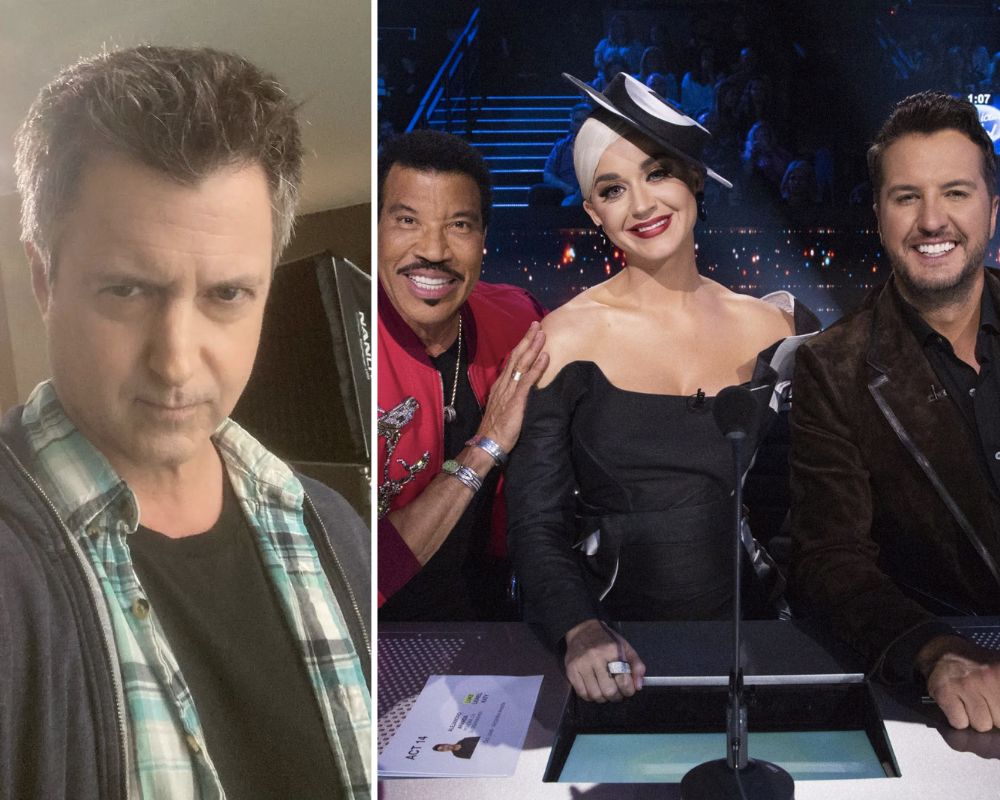 He subsequently returned to stand-up comedy and voice acting. Meanwhile, American Idol continued to enjoy immense success, running for 18 seasons and spawning several spin-offs. The show helped launch the careers of numerous singers, including Kelly Clarkson, Carrie Underwood, and Adam Lambert.
Lecy Goranson in Roseanne
Lacy Goranson played Becky on Roseanne from 1988 to 1996 and then briefly reprised it in the show's 10th-season revival in 2018. During her absence, the character of Becky was played by Sarah Chalke.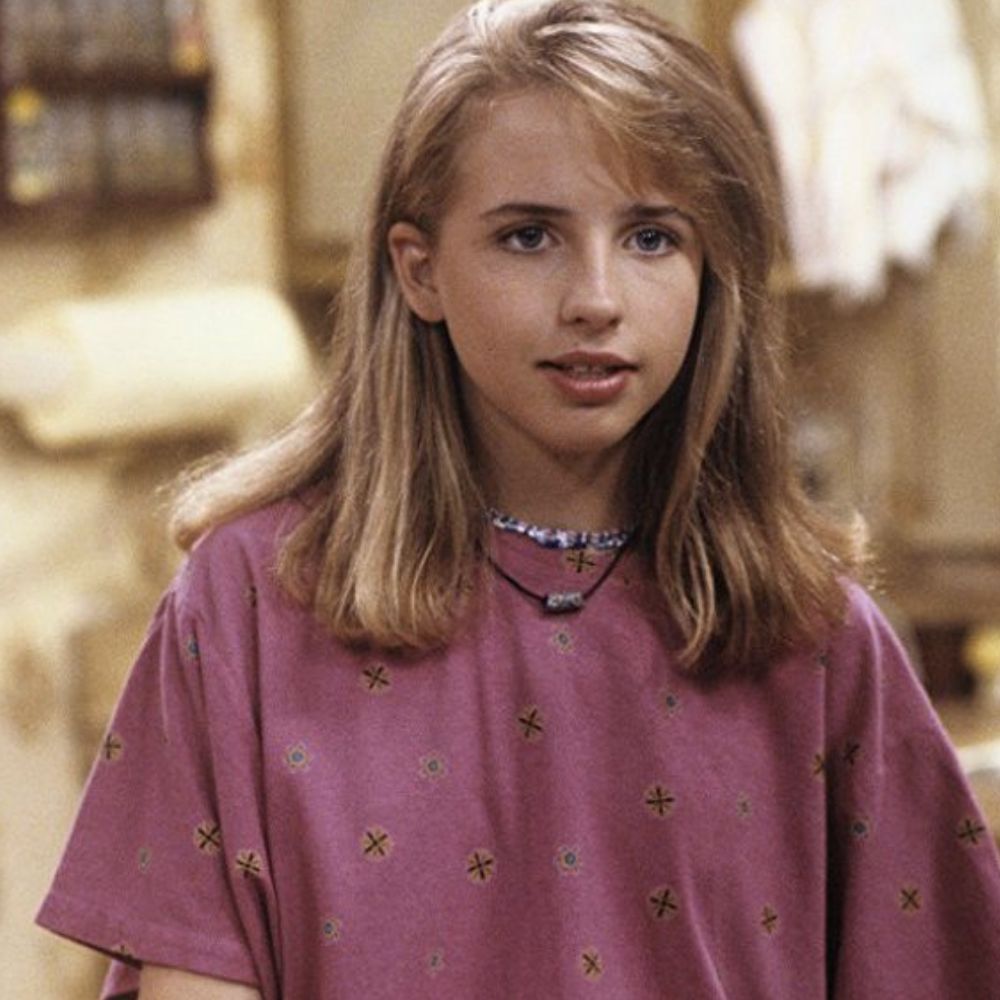 Goranson also appeared in several other television shows, including Sex and the City, Law & Order: Special Victims Unit, and Inside Amy Schumer. She has also worked in theater, performing in various productions in New York City.
Lecy Goranson Now
Goranson eventually returned to the show in its 10th season, which aired in 2018, to reprise her role as Becky Conner. Her return was met with excitement from fans who had grown up watching her on the show.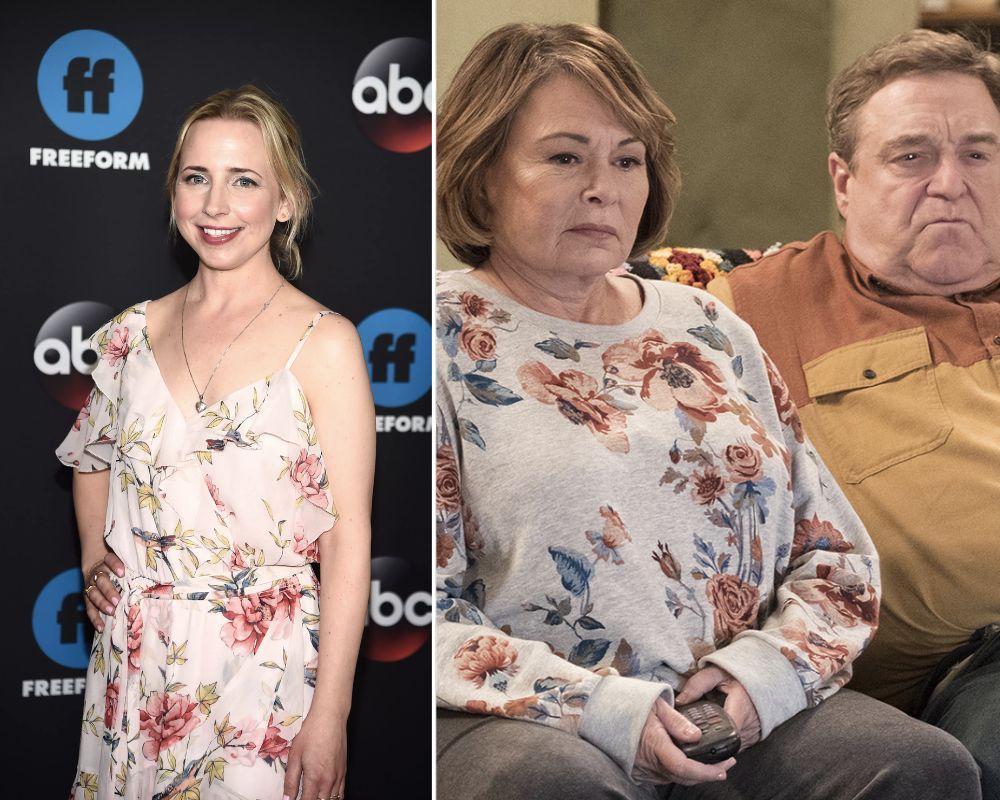 Despite some controversy surrounding the revival season, it was generally well-received, and Goranson's return added an extra layer of nostalgia for longtime viewers. Roseanne may have ended, but its impact on pop culture and television history will be remembered for years.
Lisa Bonet in A Different World
Lisa Bonet is an American actress known for her role as Denise Huxtable in The Cosby Show and its spin-off, A Different World. Despite her eagerness to play the character, Bonet left the show after the first season to start a family.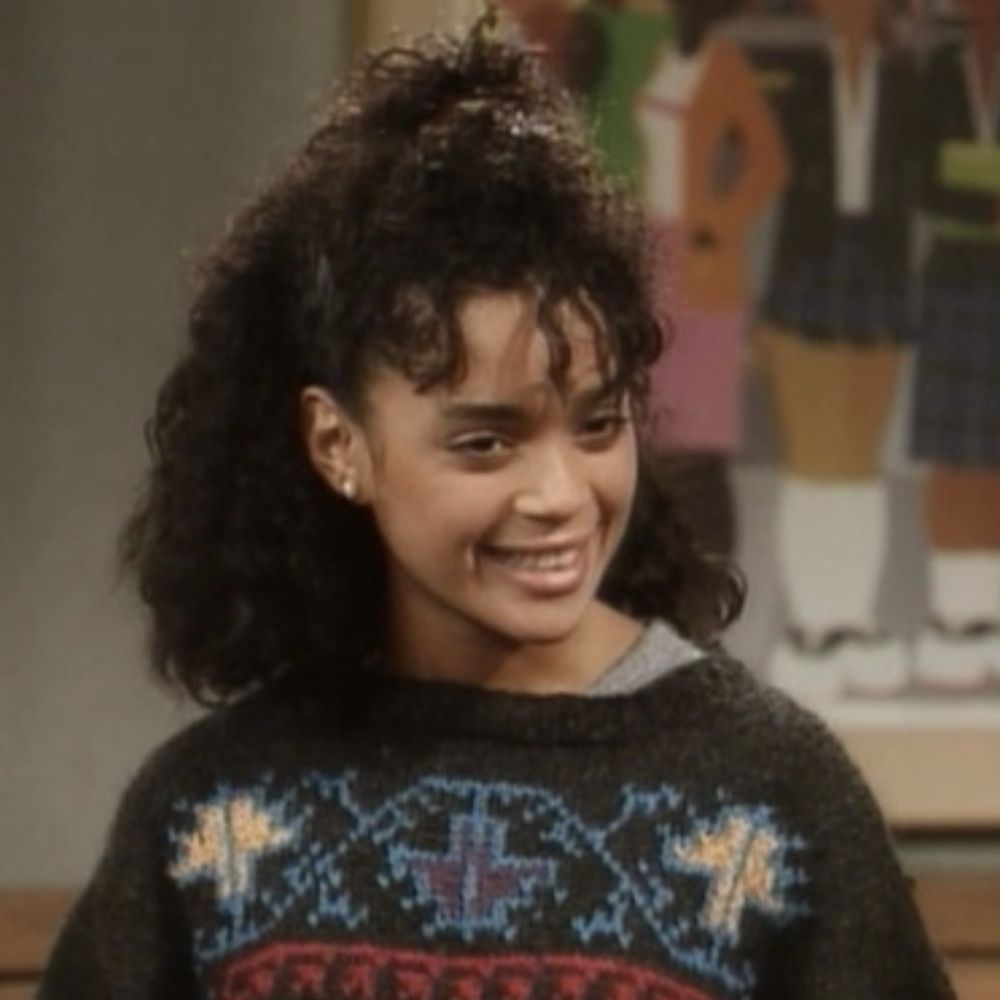 Lisa Bonet's departure from A Different World allowed other talented actors and actresses to join the cast, including Jasmine Guy, Kadeem Hardison, and Cree Summer. A Different World became an iconic sitcom of the late 1980s and early 1990s, running for five more successful seasons.
Lisa Bonet Now
The show continued without her and ran for six seasons, becoming a beloved sitcom. After leaving A Different World, Lisa Bonet made a few notable appearances on television, including her role in the critically acclaimed miniseries, The Red Road.
In recent years, she's also been involved in activism and is known for supporting various social and environmental causes. Her return to the spotlight has been met with enthusiasm from fans, who have eagerly followed her career and continued celebrating her contributions to the entertainment industry.
Shelley Long in Cheers
Shelley Long is an American actress and comedian who gained widespread recognition for her portrayal of Diane Chambers in the iconic sitcom Cheers. Her memorable performance helped make the show a critical and commercial success.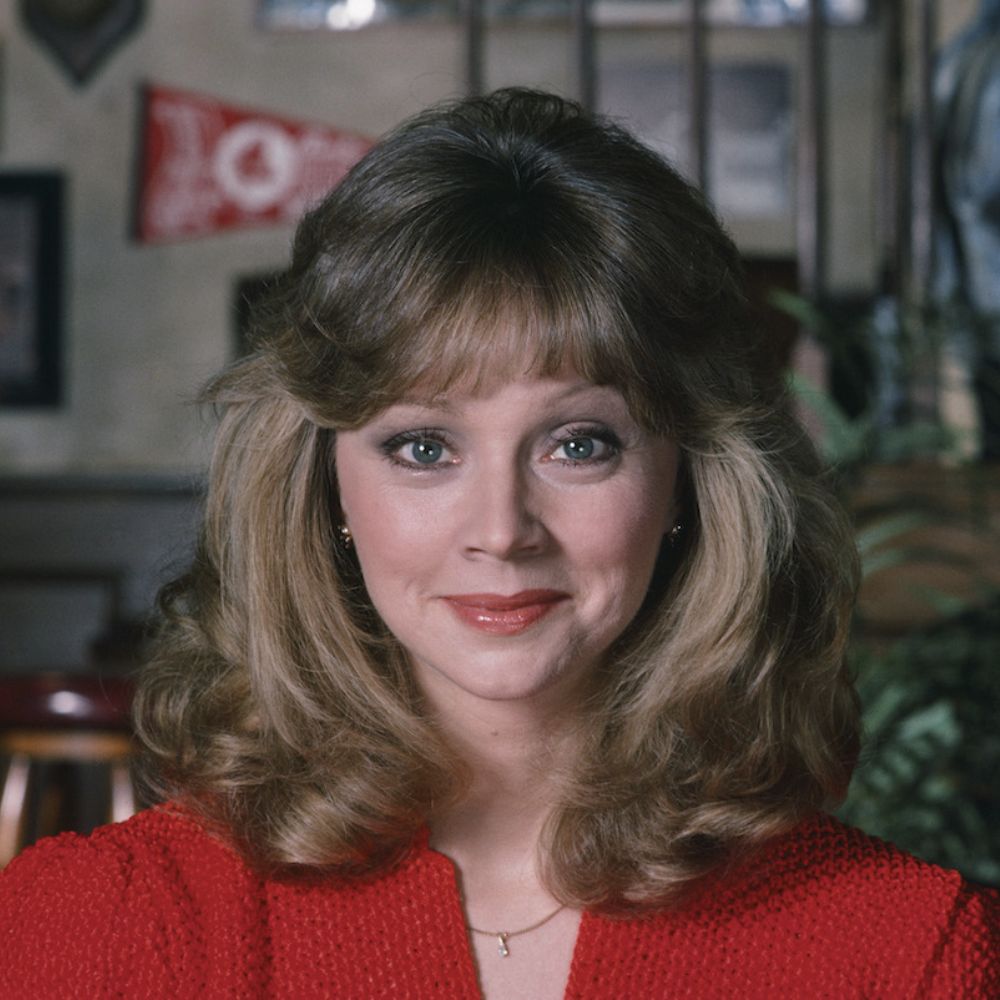 Long began her acting career in the 1970s with roles in TV shows and movies, but her role in Cheers solidified her status as a leading actress. However, after five seasons, Long left the show to pursue other opportunities and was replaced by Kirstie Alley.
Shelley Long Now
Long's departure from Cheers was a significant event for show fans, with many lamenting her character's loss. However, she continued to work in the industry, appearing in films such as Troop Beverly Hills and The Brady Bunch Movie.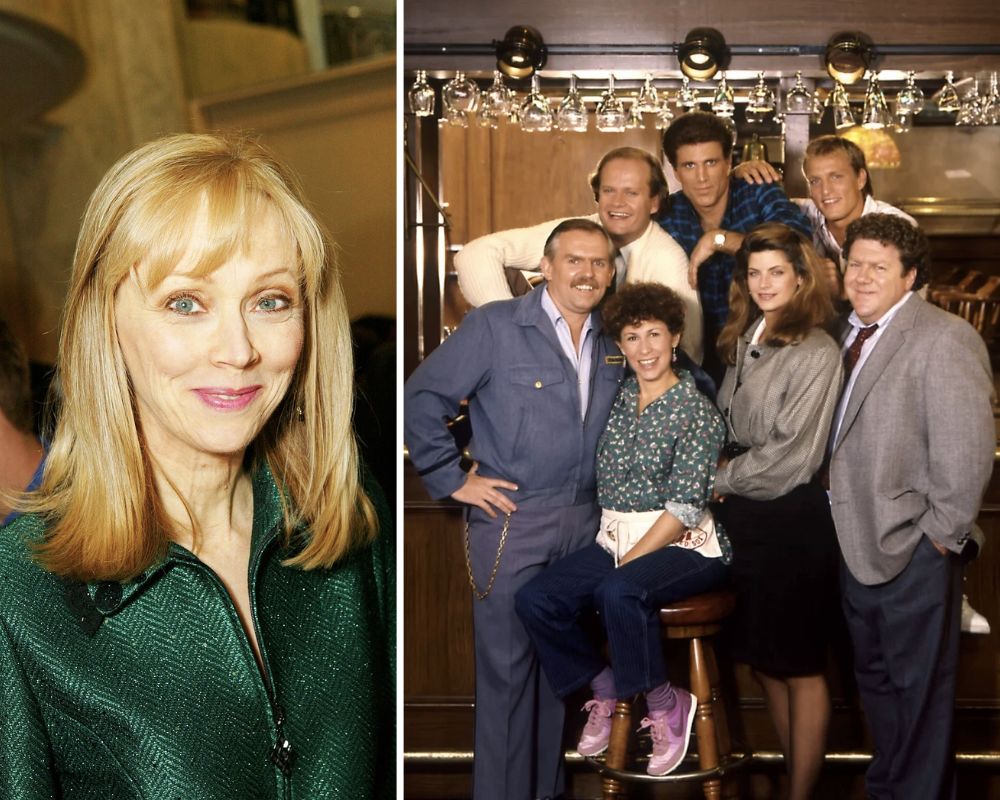 Long also returned to television with recurring roles in shows like Modern Family and Carol's Second Act. Despite her success outside of Cheers, Long will always be remembered as one of the key players in the show's early success.
Christopher Meloni in Law & Order: Special Victims Unit
Christopher Meloni is an actor known for his role as Detective Elliot Stabler on the TV series Law & Order: Special Victims Unit. He has also appeared in numerous TV shows and films, including Oz, True Blood, and Man of Steel.
Law & Order: SVU premiered in 1999 and has since become a cultural phenomenon, highlighting critical social issues. Meloni's portrayal of Stabler is one of his most iconic performances.
Christopher Meloni Now
After Christopher Meloni departed from Law & Order: SVU, the show continued without him and has remained popular, with over 20 seasons. Meloni went on to star in other projects, including the HBO series Oz and the comedy film Wet Hot American Summer.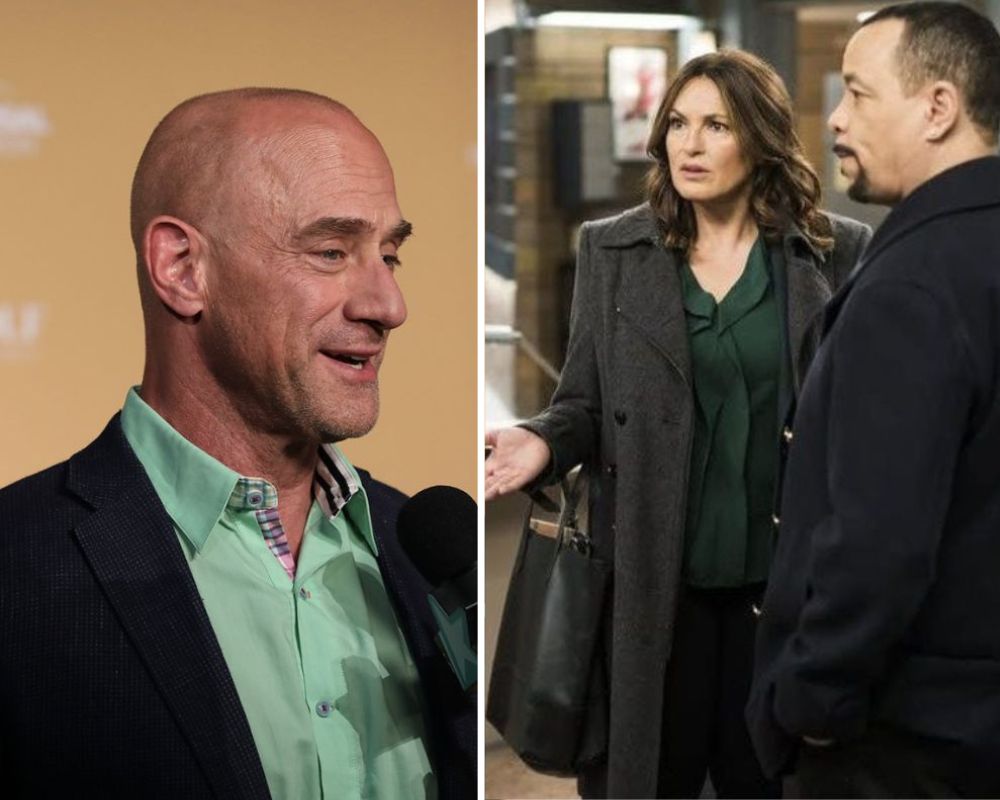 In 2021, Meloni reprised his role as Detective Stabler in the spin-off series Law & Order: Organized Crime, which has received positive reviews from audiences and critics.
Topher Grace in That '70s Show
Topher Grace is an actor best known for his role as Eric Forman in the hit television series That '70s Show. He played the character for seven seasons, earning critical acclaim for his performance.
After leaving the show, Grace starred in several films, including Spider-Man 3, In Good Company, and Interstellar. That '70s Show continued for one more season without Grace, but its ratings declined, and it was ultimately canceled. Despite this, the show remains a beloved cult classic among fans.
Topher Grace Now
After Topher Grace left That '70s Show in 2005, the show continued for one more season with a new lead character. Grace went on to act in movies such as Spider-Man 3 and also had a recurring role in the series The Hot Zone.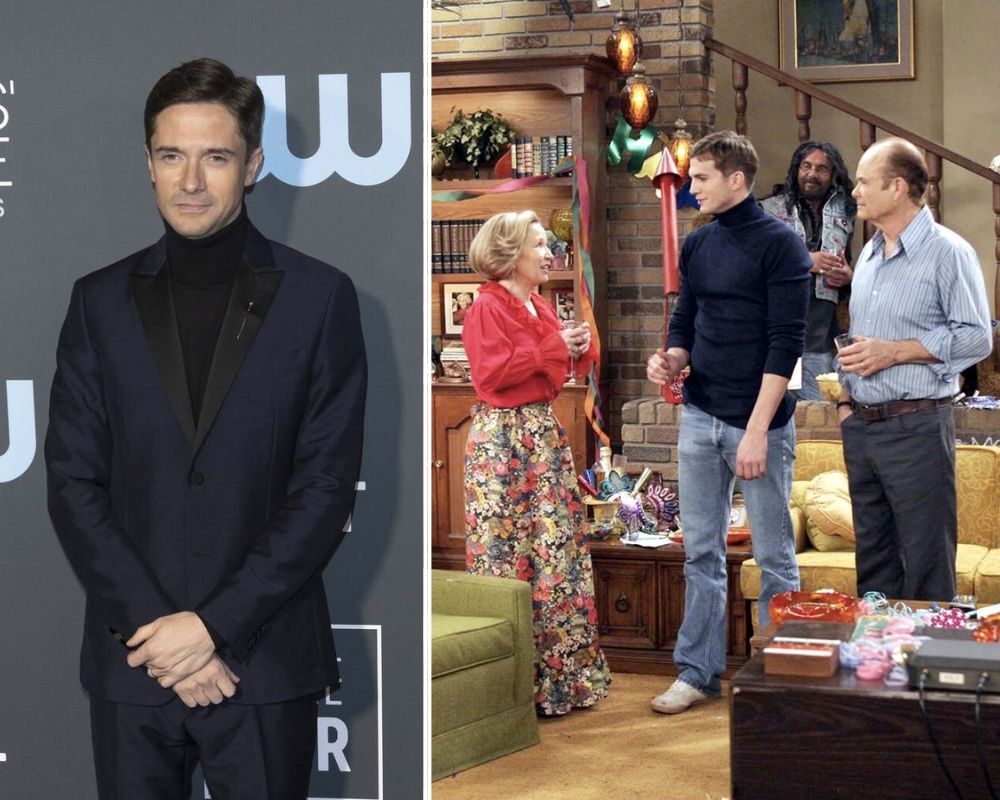 He also transitioned into producing, with credits on films like Take Me Home Tonight and the acclaimed series Home Economics. Despite mixed reviews, Grace's performances in films were generally well-received, and he continued to work steadily in Hollywood.
Mischa Barton in the OC
Mischa Barton is a British-American actress known for her role as Marissa Cooper on the teen drama series The OC. Barton's character was a central figure on the show, and her departure at the end of the third season was a major shock to fans.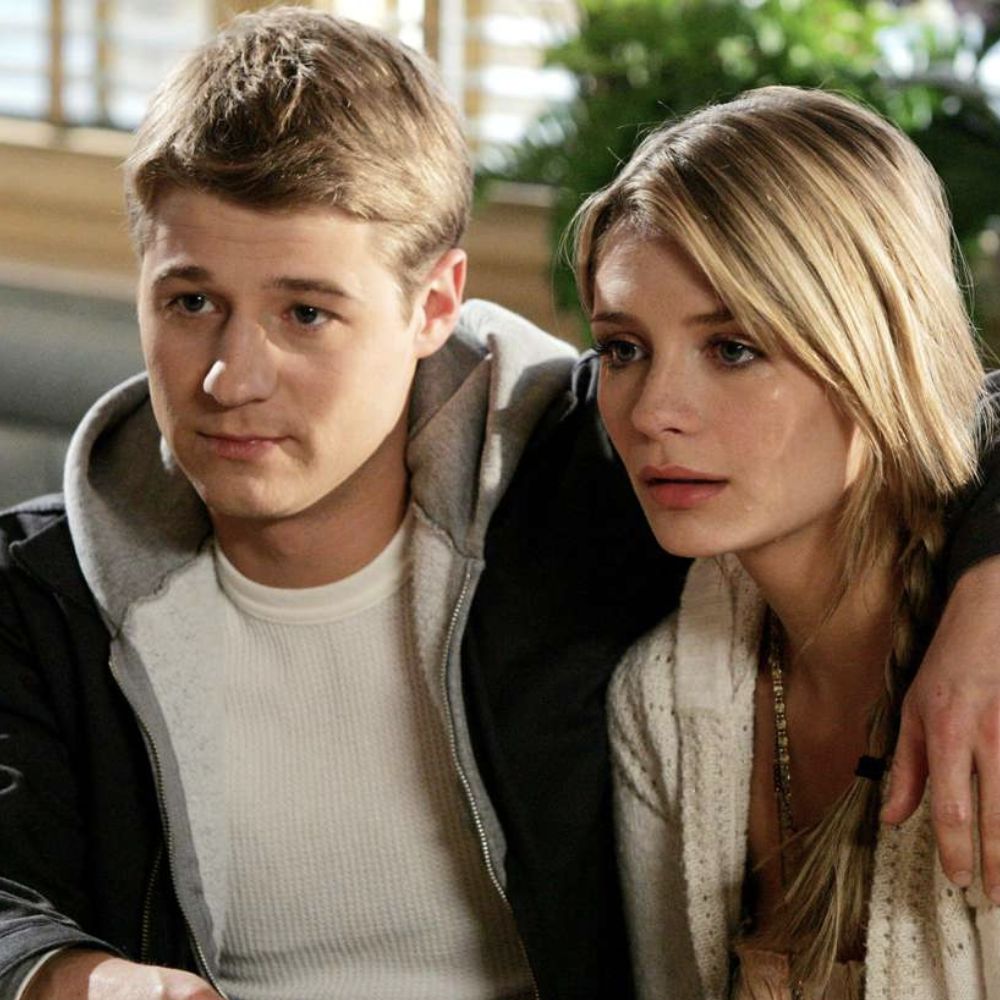 Before The OC, Barton appeared in films such as Notting Hill and The Sixth Sense. After leaving the show, she acted in film and television, including a stint on Dancing With the Stars.
Mischa Barton Now
After Mischa Barton departed from The OC, the show continued for one more season before ending. The actress continued to work in film and television, appearing in projects such as The Beautiful Life and Law & Order: Special Victims Unit.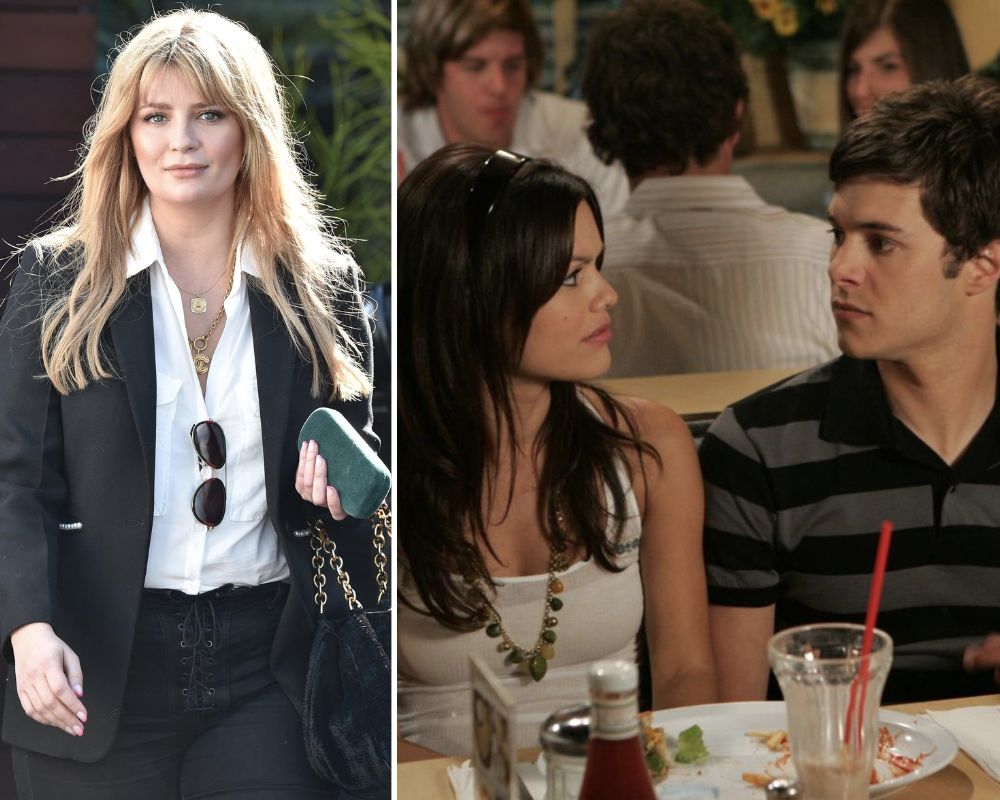 The OC, on the other hand, remains a beloved teen drama of the early 2000s and has achieved cult status in the years since its original airing.
Pamela Anderson in Baywatch
Pamela Anderson is a Canadian-American actress, model, and television personality known for her iconic role as C.J. Parker in the television series Baywatch.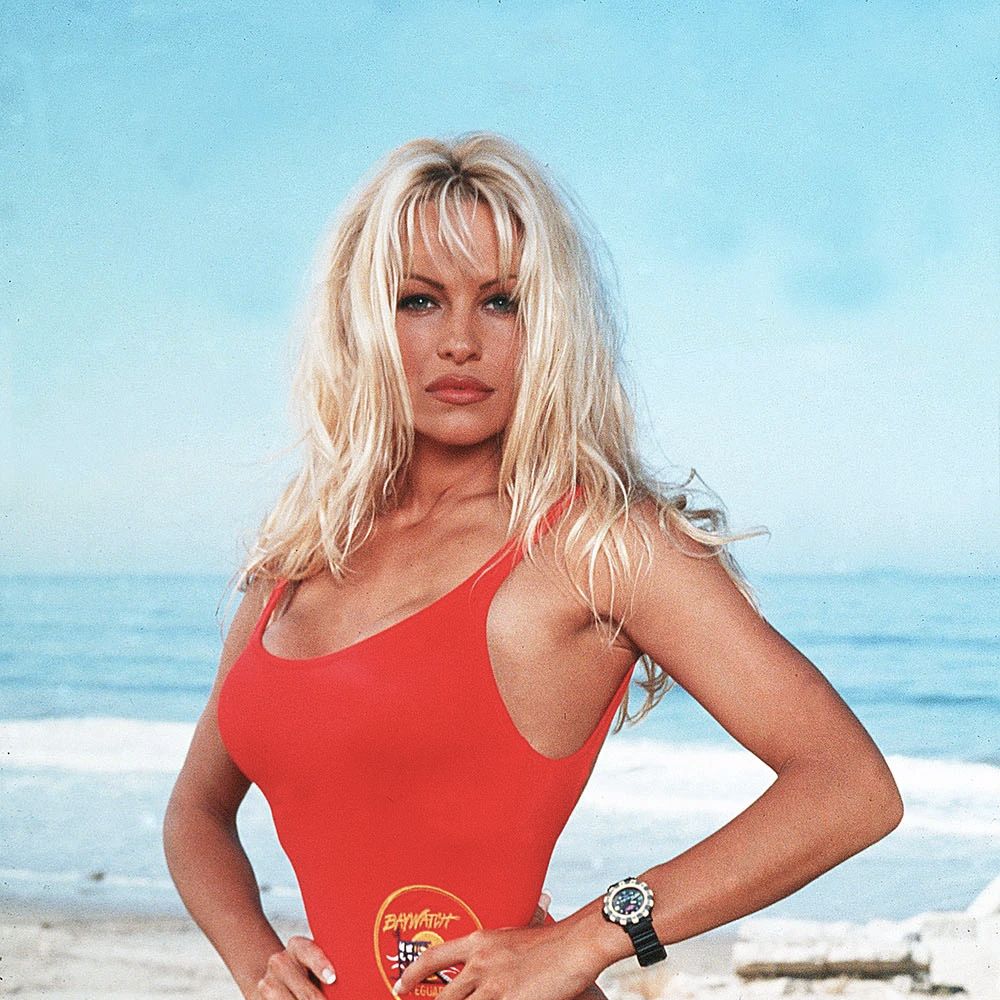 The show, which aired from 1989 to 2001, followed the lives of lifeguards patrolling the beaches of Los Angeles. Anderson's performance allowed her to showcase her physical and comedic abilities.
Pamela Anderson Now
After Pamela Anderson departed from Baywatch, she pursued a successful acting and modeling career, appearing in various films and television shows.
Meanwhile, Baywatch continued without her but struggled to maintain its popularity and was eventually canceled after its 11th season. However, the show remains an iconic part of popular culture and has gained a cult following in recent years, even getting a reboot film with Dwayne "The Rock" Johnson.
Selma Blair in Anger Management
Selma Blair is an actress best known for her role as Kris Jenner in the FX series American Crime Story: The People v. O.J. Simpson and her work in films like Legally Blonde and Hellboy.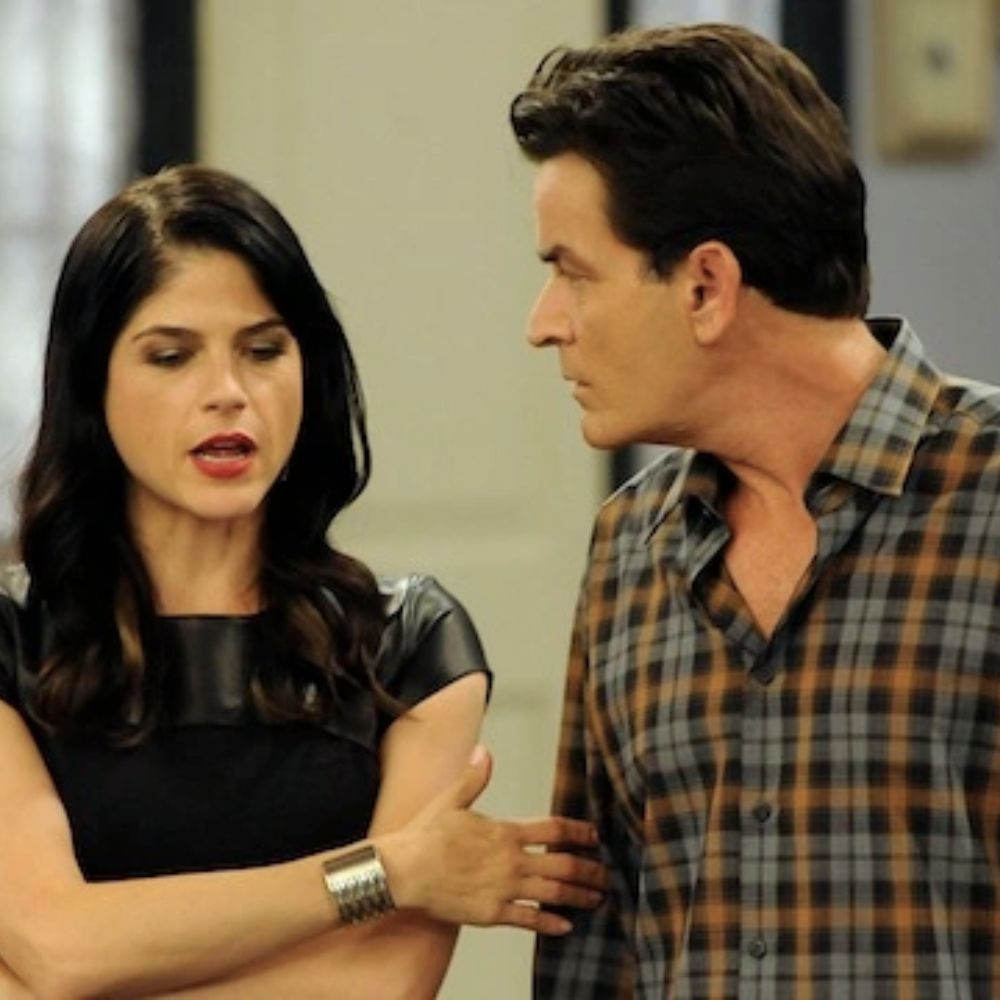 She also played a vital role in the FX series Anger Management, starring alongside Charlie Sheen. Blair left the show in 2013 due to reported conflicts with Sheen, and the show ended its run in 2014 after two seasons.
Selma Blair Now
Selma Blair left Anger Management in 2013 after falling out with the show's star, Charlie Sheen. The show continued for two more seasons without Blair's character but was ultimately canceled in 2014 after its 100th episode.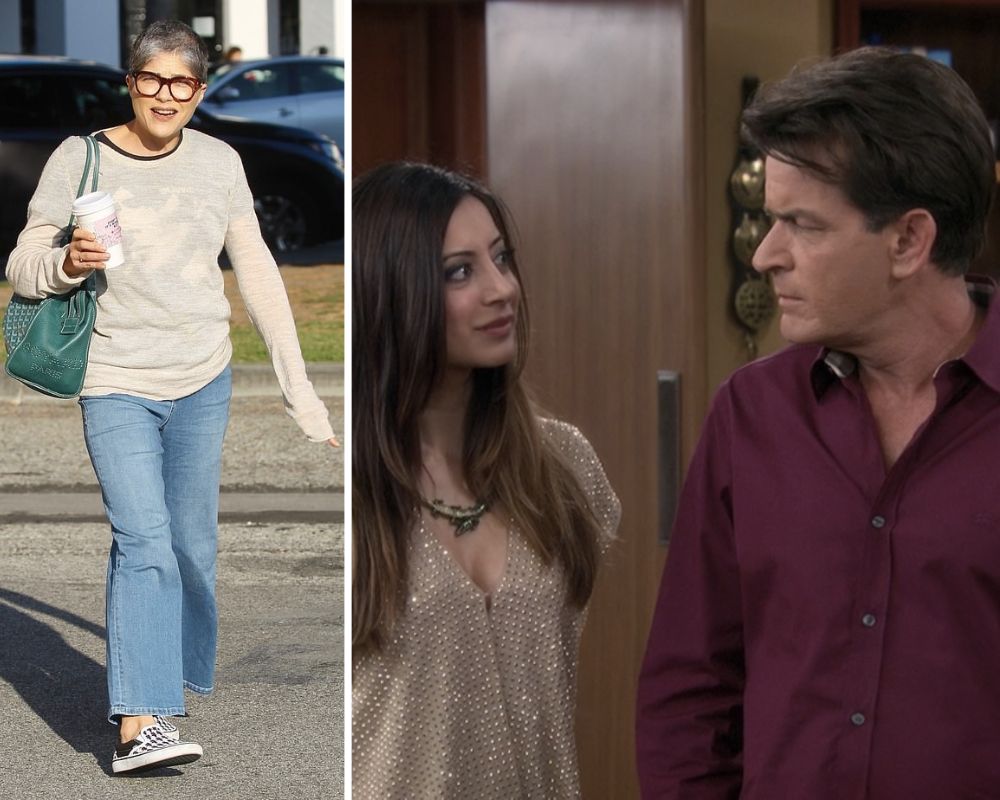 Blair has since continued to act in various films and TV shows. Blair has also been vocal about her struggles with multiple sclerosis and how it has affected her acting career. Despite her health challenges, she has continued to work in the industry and advocate for awareness and support for those with the disease.
George Lazenby in James Bond
George Lazenby, an Australian actor and model, achieved worldwide fame for portraying James Bond in the 1969 film On Her Majesty's Secret Service. Lazenby's desire to play the legendary character stemmed from his confidence in his acting abilities despite only appearing in one Bond film.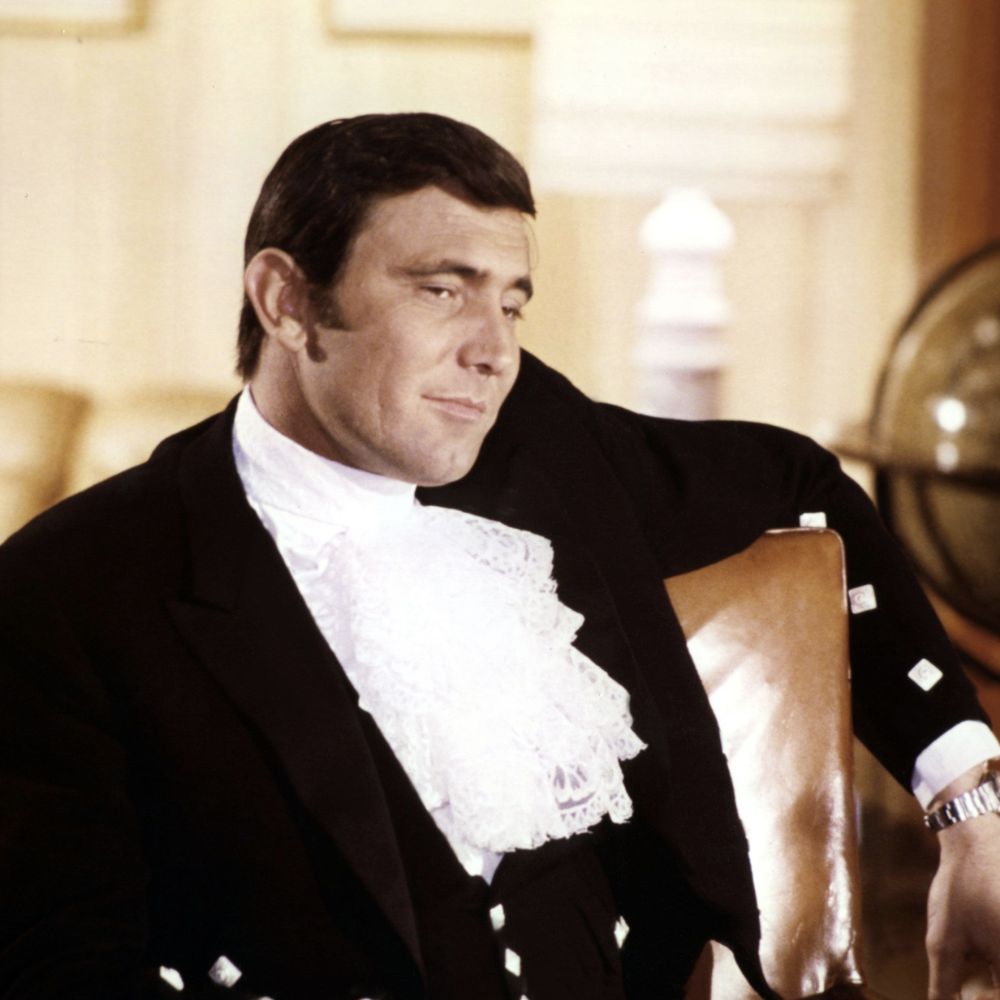 After leaving the Bond franchise, Lazenby continued to act in various movies and TV shows but never achieved the same level of success as he did with On Her Majesty's Secret Service.
George Lazenby Now
George Lazenby played James Bond in On Her Majesty's Secret Service but declined to return for future films. The franchise continued with Sean Connery and later Roger Moore, becoming a pop culture phenomenon.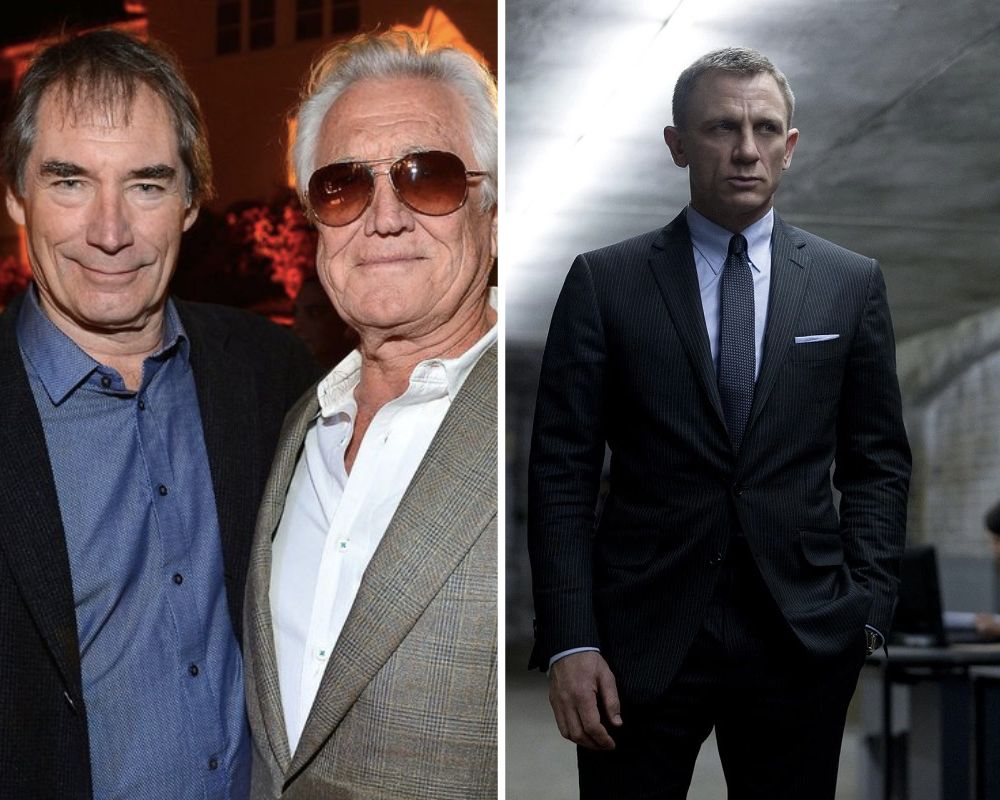 Lazenby's departure from the franchise has been widely debated among Bond fans and critics, with some speculating that he could have had a successful run as the iconic character. Despite his limited time as Bond, Lazenby remains a beloved figure among franchise fans and has continued to act in various films and TV shows.
Marcus Chong in the Matrix
Marcus Chong is an American actor known for his role as Tank in the 1999 sci-fi film, The Matrix. Before The Matrix, Chong appeared in several movies and TV shows, including The Crow, Panther, and Street Justice.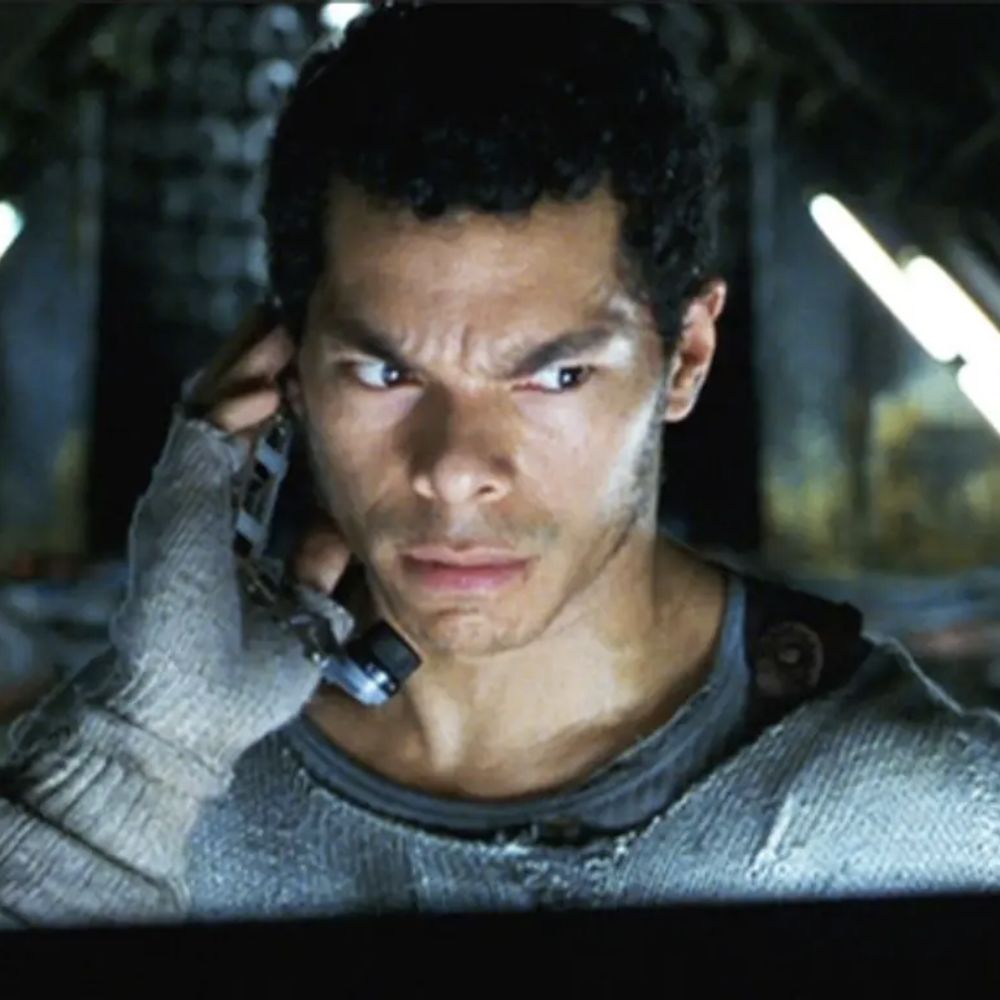 He was motivated to audition for The Matrix because he admired the script's groundbreaking storyline and impressive visual effects. Despite his success in The Matrix, Chong's acting career was derailed by legal battles with producers.
Marcus Chong Now
Marcus Chong didn't return for the sequels of The Matrix due to a dispute with the filmmakers over his salary. The franchise continued with two extremely successful sequels, The Matrix Reloaded and The Matrix Revolutions, alongside its more recent sequels.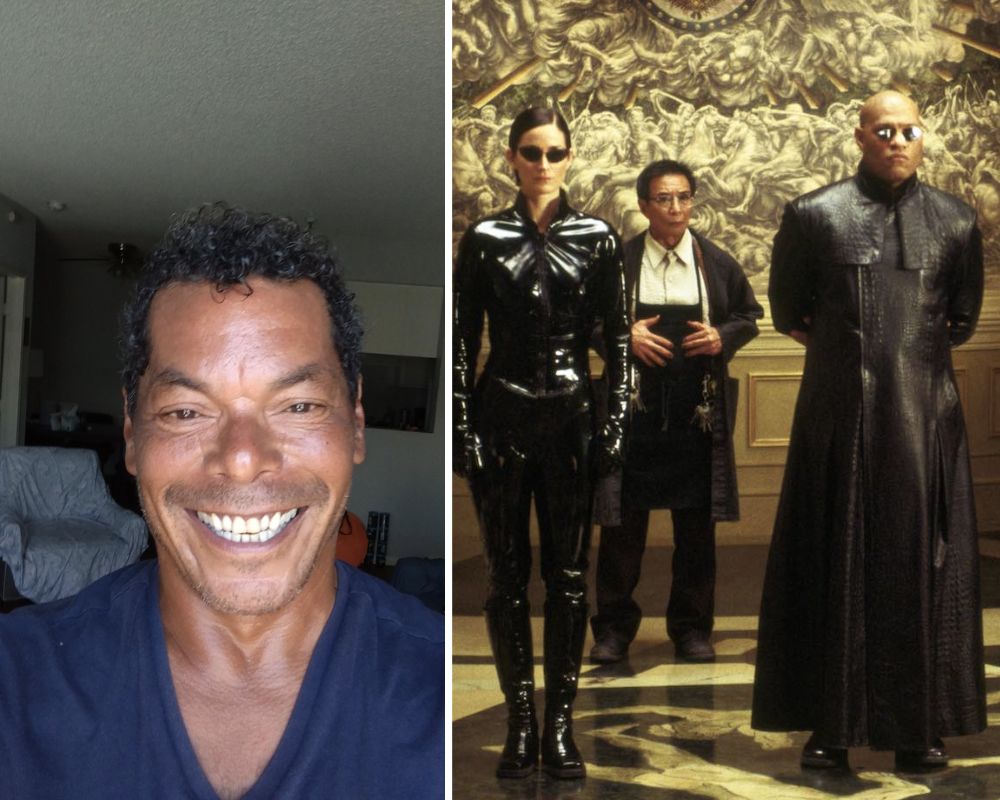 Chong continued to act in other films and TV shows but didn't achieve the same level of fame as he did with his role in The Matrix.
Stuart Townsend in The Lord of the Rings
Townsend is an Irish actor and director who has appeared in numerous films and TV shows, including Queen of the Damned and XIII: The Series.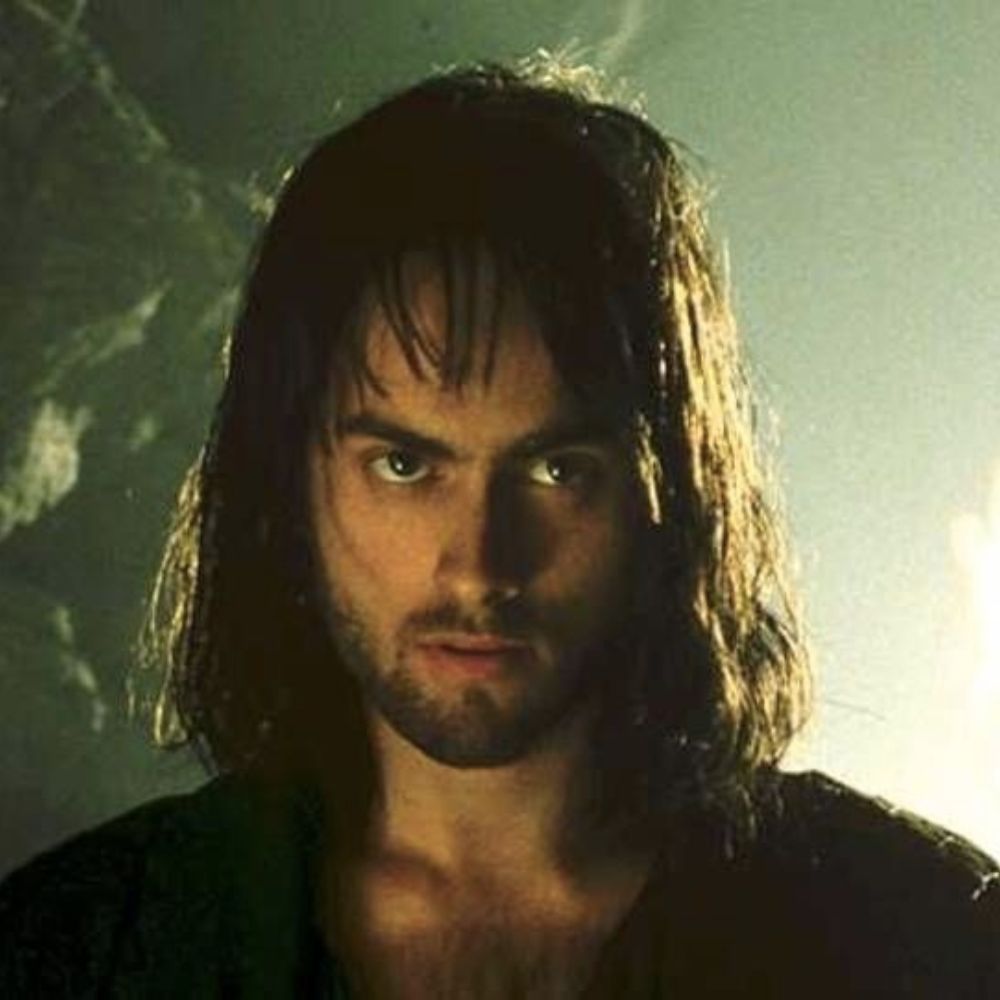 Stuart Townsend was originally cast as Aragorn in the highly anticipated film adaptation of The Lord of the Rings trilogy. However, after four days of filming, director Peter Jackson decided that Townsend was too young for the role and replaced him with Viggo Mortensen.
Stuart Townsend Now
Townsend had envisioned the character differently than director Peter Jackson, who wanted a more traditional, rugged portrayal. Viggo Mortensen took over the role, and the film became a massive success, winning Oscars and cementing itself as a beloved classic in the fantasy genre.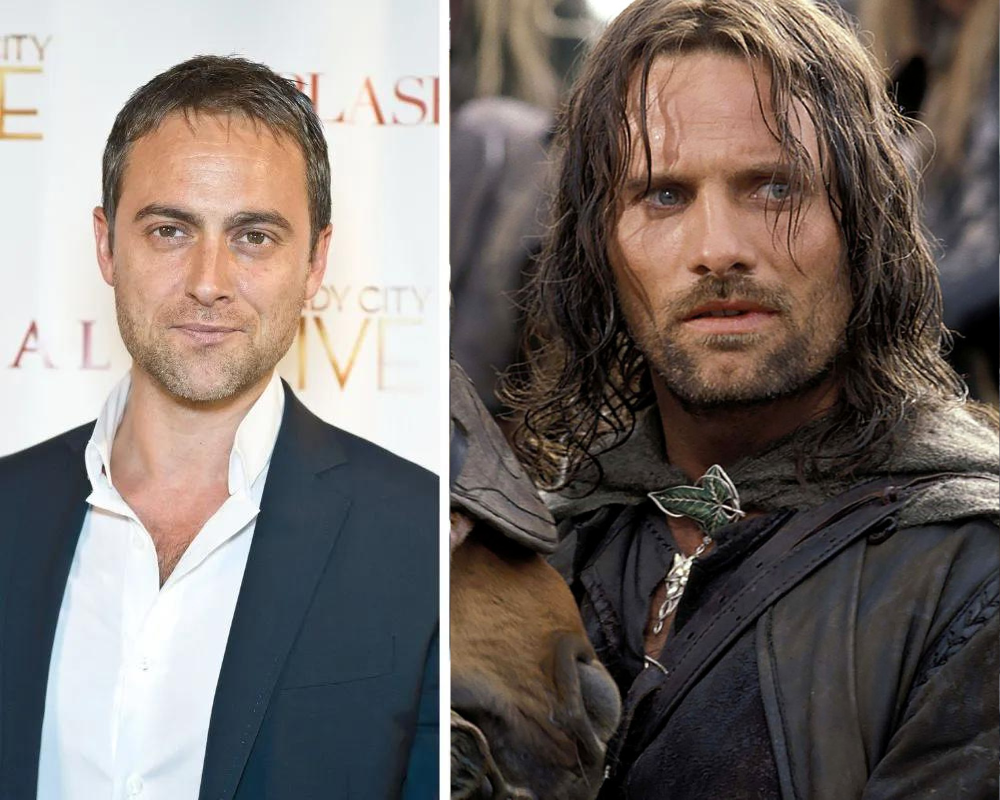 Despite this setback, Townsend continued to act in various film and TV projects, while The Lord of the Rings trilogy became a critically acclaimed and commercially successful franchise.
Terrence Howard in Iron Man
Terrence Howard is an actor known for his roles in films such as Hustle & Flow and Crash. He portrayed the character of James Rhodes in the 2008 Marvel film Iron Man.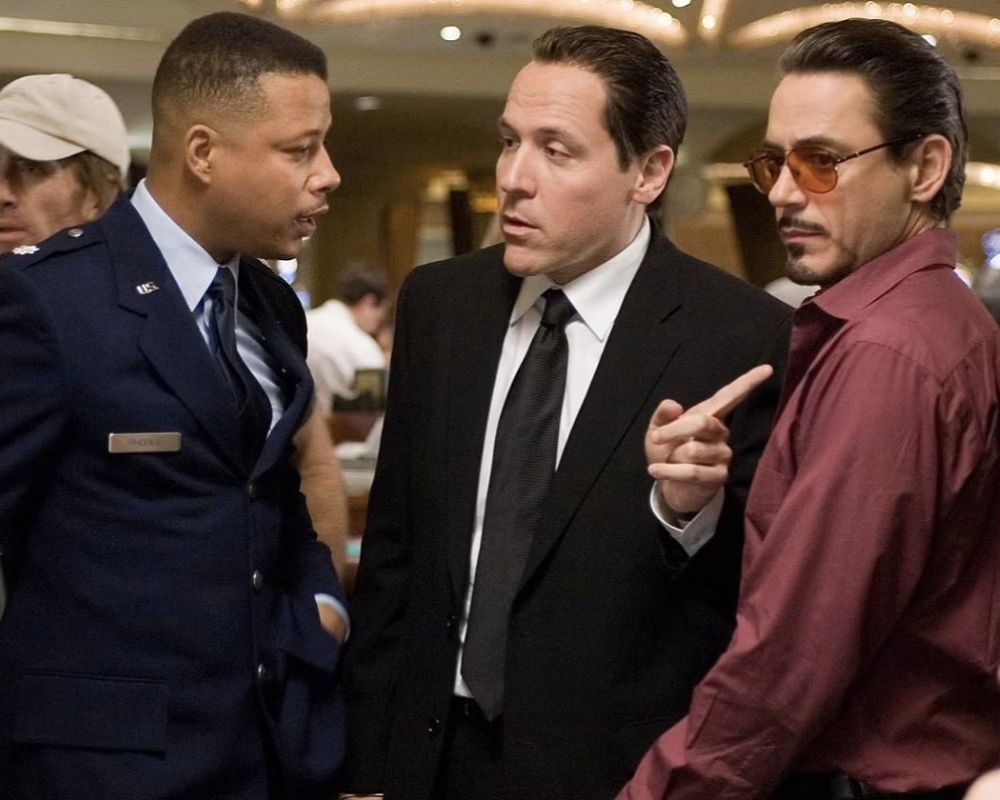 However, Howard was replaced by Don Cheadle for the sequels, reportedly due to a contract dispute with Marvel. The film became a huge success and launched the Marvel Cinematic Universe, with Howard's character being recast and appearing in later films.
Terrence Howard Now
The movie franchise continued to gain popularity after Howard's departure, with Don Cheadle's performance as Rhodes also receiving positive reviews from fans and critics alike.
The franchise became a massive success, with multiple sequels and spin-offs. Howard continued to act in various film and TV projects, including Empire and the upcoming miniseries Triumph, while expressing regret over his departure from the Iron Man franchise.
Lacey Chabert in Family Guy
Lacey Chabert is an actress best known for her role as Claudia Salinger in the popular TV drama Party of Five and as Gretchen Wieners in the comedy film Mean Girls. She began acting as a child actress and had various roles in TV shows and movies before landing her breakout roles.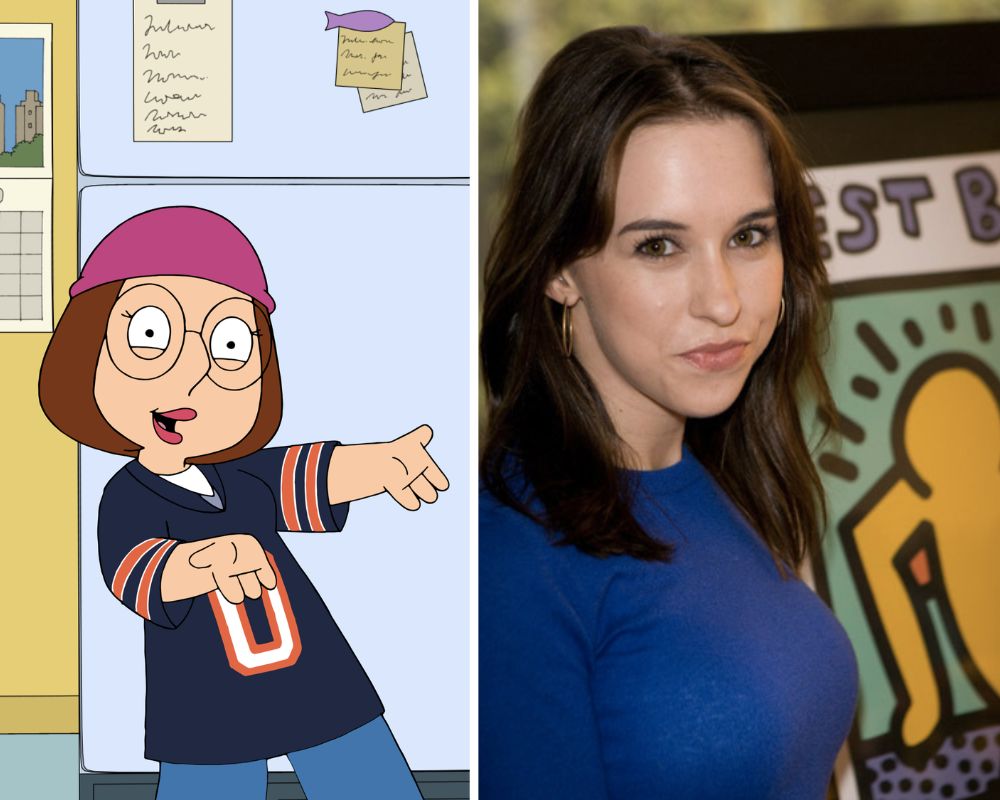 Before landing her role in Party of Five, Chabert lent her voice to Meg Griffin on Family Guys. However, due to still being in school and scheduling issues with Party of Five, she left the show after just one season. She was replaced by Mila Kunis, who has done a fantastic job voicing the character over the years.
Lacey Chabert Now
Family Guy is still running to this day and is still extremely popular. Lacey Chabert hasn't been forgotten on the show either, as the long-running animated series often jokes and references the change in voice actresses.
Chabert has since continued to work in various TV shows and films. She's also lent her voice to various other animated shows and movies, including The Wild Thornberrys and The Spectacular Spider-Man.
Ed Skrein in Game of Thrones
Ed Skrein is an English actor and rapper who played the character of Daario Naharis in the third season of HBO's hit series Game of Thrones. Before this, he had appeared in several British TV shows and movies, including the action film The Transporter Refueled.
Based on the book series by George R.R. Martin, Game of Thrones follows various noble families in their quest for power in a medieval fantasy world filled with political intrigue, betrayal, and warfare.
Ed Skrein Now
Ed Skrein left Game of Thrones after only one season and was replaced by Michiel Huisman as Daario Naharis. The show continued for several more seasons and became a cultural phenomenon with an enormous worldwide fan base.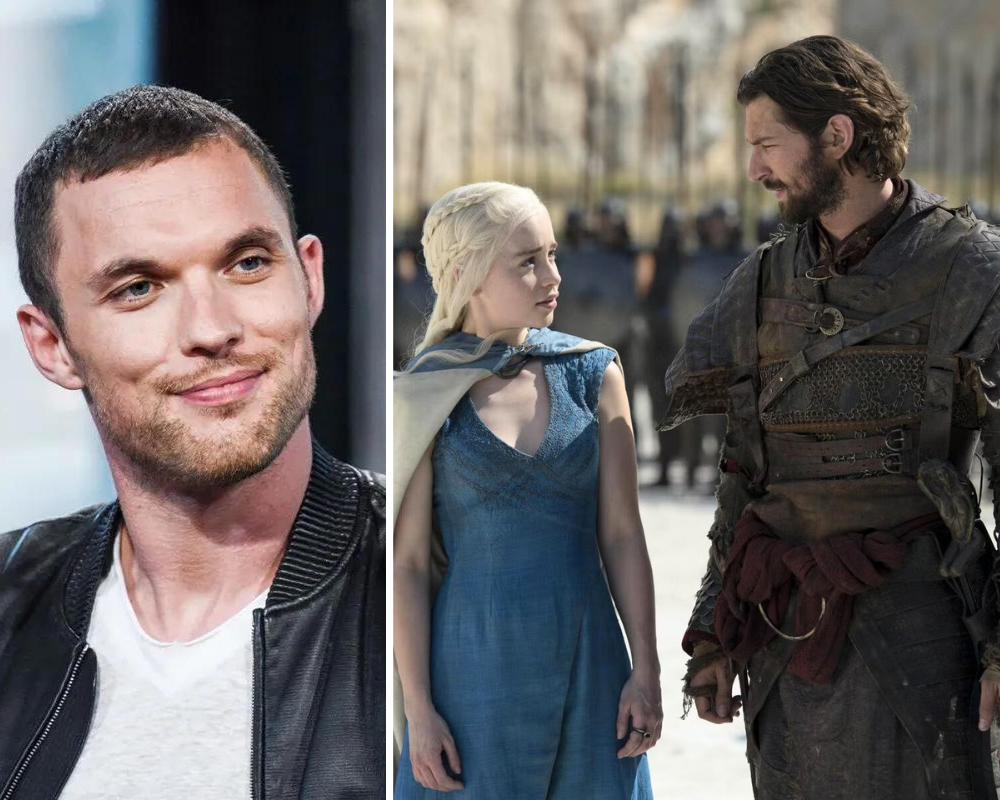 Since leaving the show, Skrein has continued to act in various films and TV shows, including the action-thriller movie Deadpool and the war film Midway.
Samantha Morton in Her
Samantha Morton is an English actress known for her powerful and nuanced performances in film and television. In 2013, she starred in the science-fiction romance film Her, directed by Spike Jonze. The film follows a man who falls in love with a virtual assistant operating system voiced by Scarlett Johansson.
Morton provided the motion capture performance for the operating system's movements and was later replaced by Johansson's voice in post-production.
Samantha Morton Now
Johansson's performance received critical acclaim and helped to boost her career further. Her went on to become a critical and commercial success. The film continues to be widely regarded as a modern classic.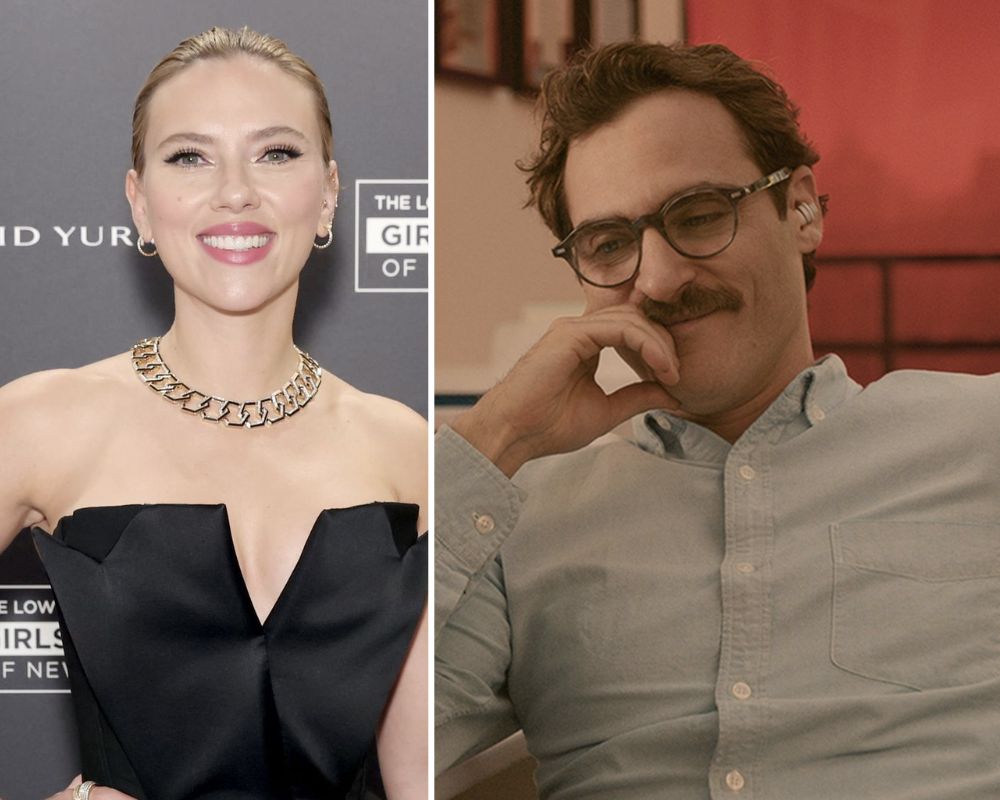 After the film's release, Morton continued to act in various movies and TV shows. At the same time, Her received critical acclaim and multiple award nominations, including for Best Picture at the Academy Awards.
Julianne Moore in Can You Ever Forgive Me
Julianne Moore is an actress and author known for her powerful performances in independent and mainstream films. She won an Academy Award for Best Actress in a Leading Role for her performance in Still Alice.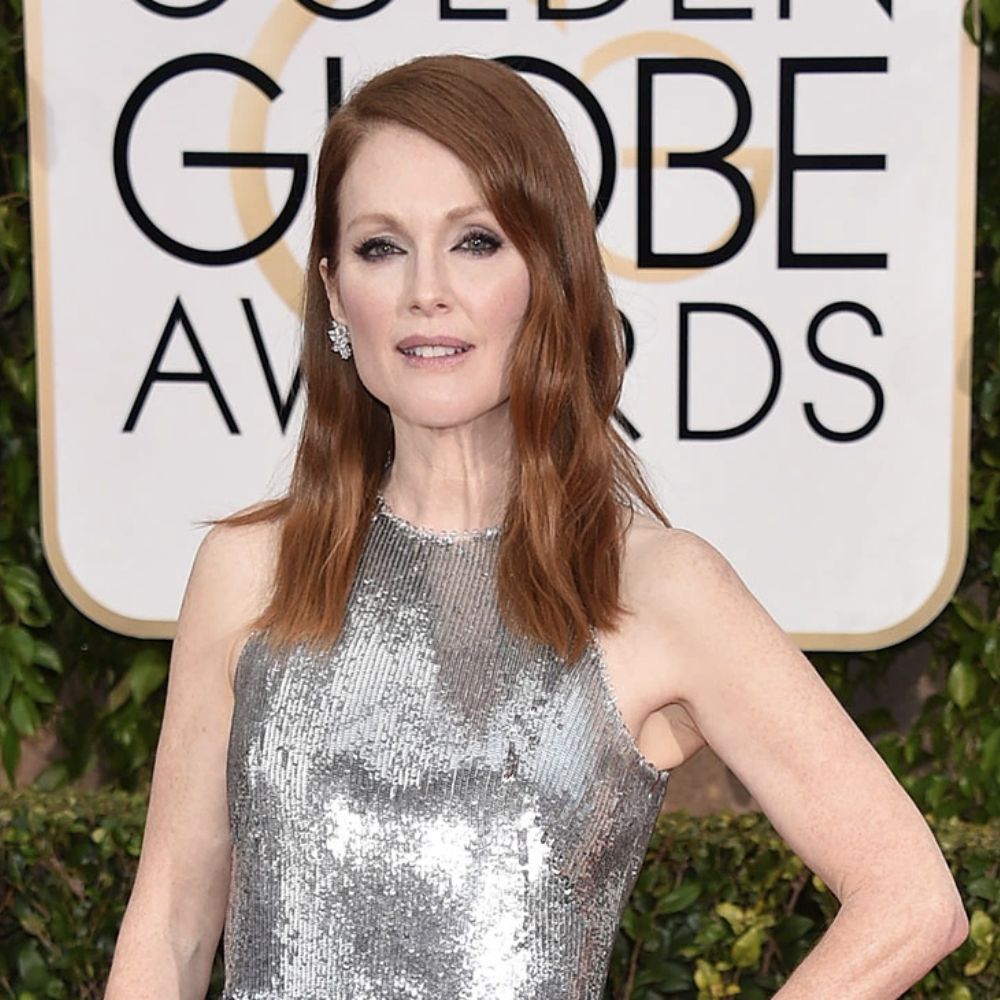 In Can You Ever Forgive Me, a biographical film based on the memoir of author Lee Israel, Moore plays a small but significant role as a sympathetic bookstore owner. The film was critically acclaimed and received multiple nominations at various award shows.
Julianne Moore Now
Julianne Moore claimed she was initially supposed to play the lead role but was denied due to creative differences. The film successfully ran, receiving critical acclaim and nominations at various award ceremonies.
Julianne Moore continues to act in multiple films and TV shows and is known for her acclaimed performances in movies such as Still Alice, The Kids Are All Right, and Boogie Nights.
Edward Norton in the Avengers Franchise
Edward Norton played the role of Bruce Banner, aka the Hulk, in the 2008 film The Incredible Hulk, which, although coming out around the same time as Iron Man, is technically considered a part of the Marvel Cinematic Universe.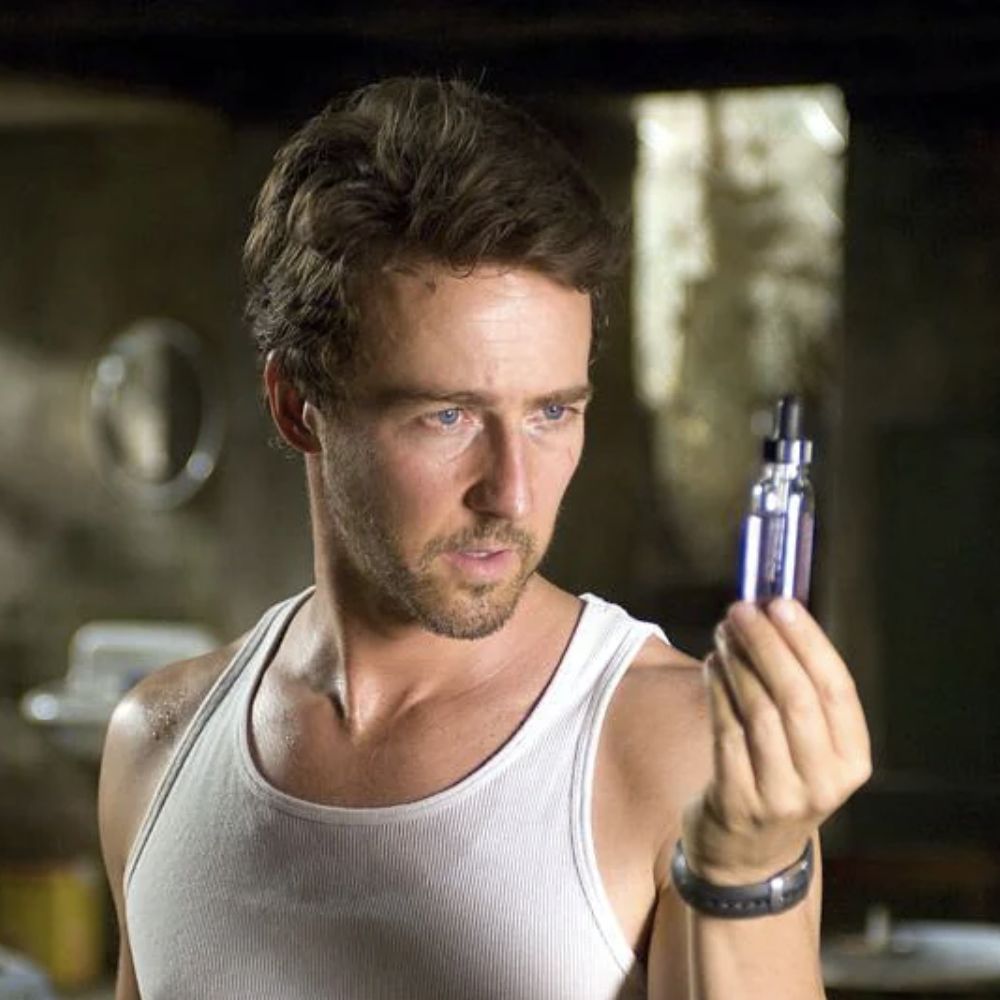 Norton is a well-known actor with a successful career spanning decades, with notable performances in films such as Fight Club and American History X. However, he didn't continue in the role for the subsequent Avengers films, which starred Mark Ruffalo as the Hulk.
Edward Norton Now
The role was recast with Mark Ruffalo, who went on to play the character in many subsequent Marvel Cinematic Universe films, including the Avengers franchise. The franchise was highly successful, with several more movies and spin-offs released recently.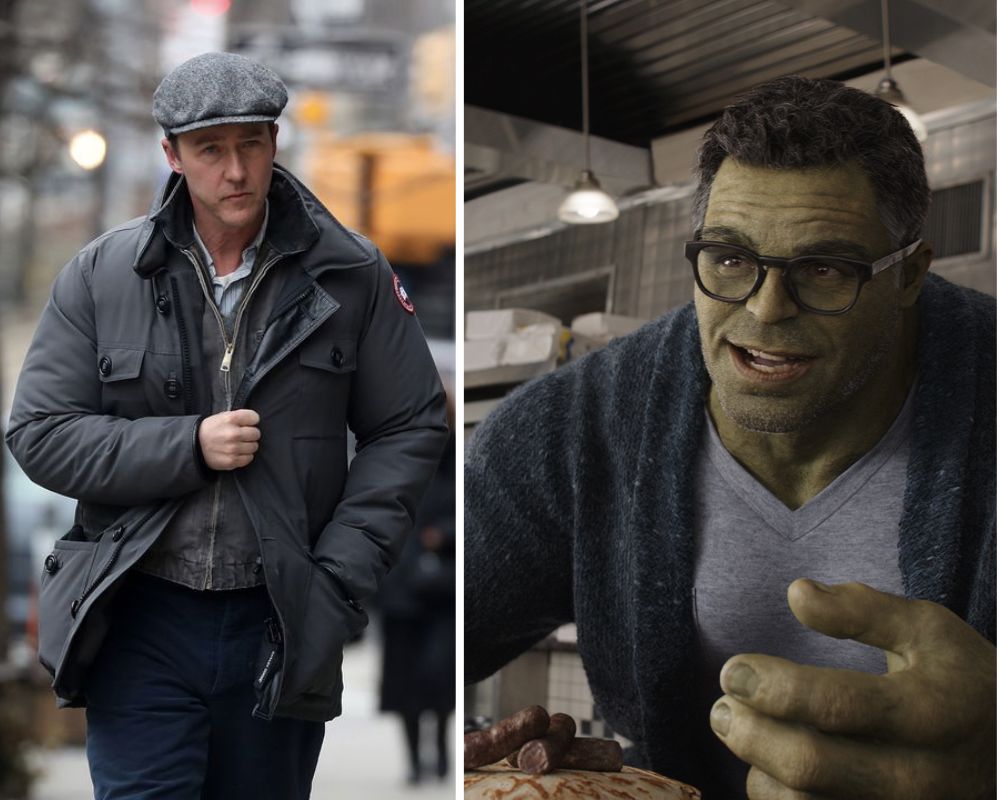 Norton's departure was reportedly due to creative differences with the film's producers. After Norton's exit, Ruffalo took over the role of the Hulk and has since become a beloved member of the Avengers team.
Eric Stoltz in Back to the Future
Eric Stoltz is an actor and film director known for his work in films like Pulp Fiction, Little Women, and Mask, for which he received critical acclaim. Back to the Future is a famous science-fiction film in which Stoltz was initially cast as the lead role of Marty McFly.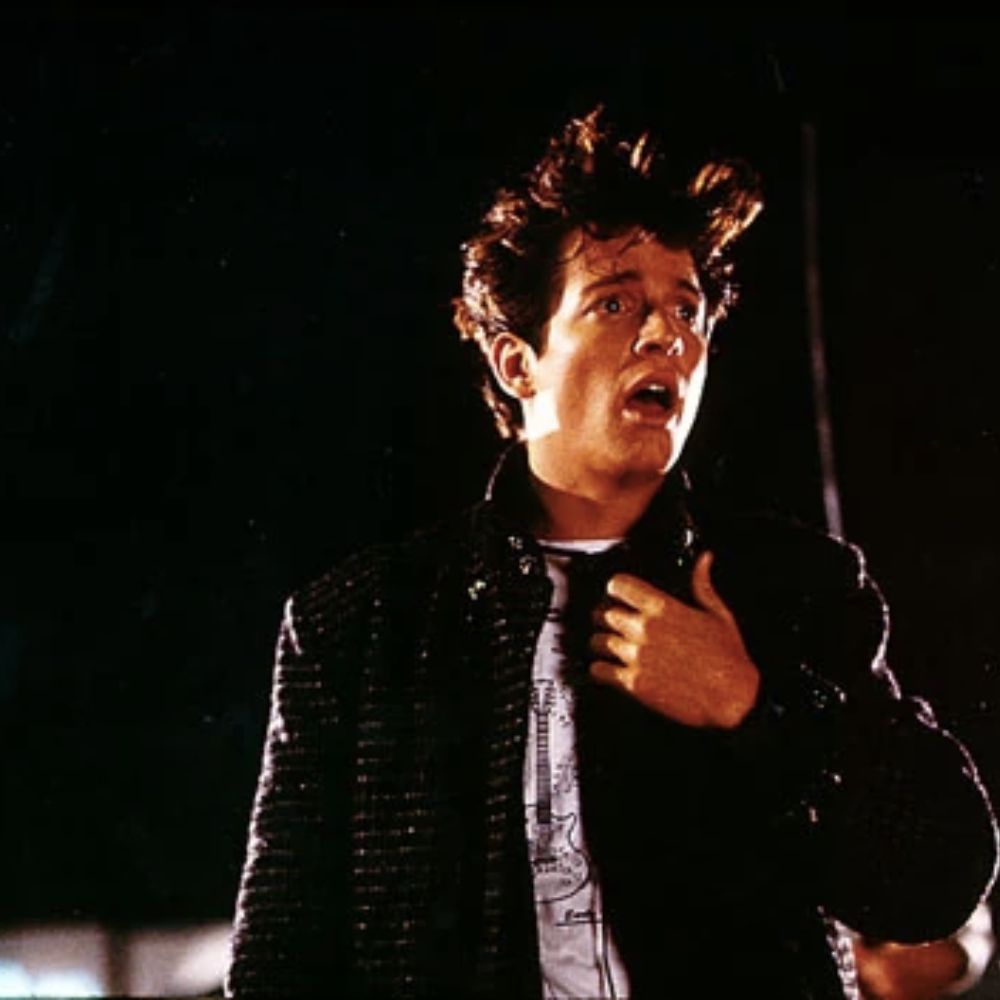 The film became a huge success, spawning two sequels, and is widely considered a cultural milestone in cinema history.
Eric Stoltz Now
However, Eric Soltz was fired from the movie after several weeks of shooting due to creative differences with the director. He was replaced by Michael J. Fox, who went on to become synonymous with the iconic character of Marty McFly.
Meanwhile, Stoltz continued to work as an actor and director, appearing in films like Jerry Maguire and directing episodes of famous TV shows like Glee.
Chad Michael Murray in One Tree Hill
Chad Michael Murray is an actor, model, and writer known for his role as Lucas Scott in the popular drama series One Tree Hill. The show follows a group of high school friends in Tree Hill, North Carolina, navigating the challenges of growing up and pursuing their dreams.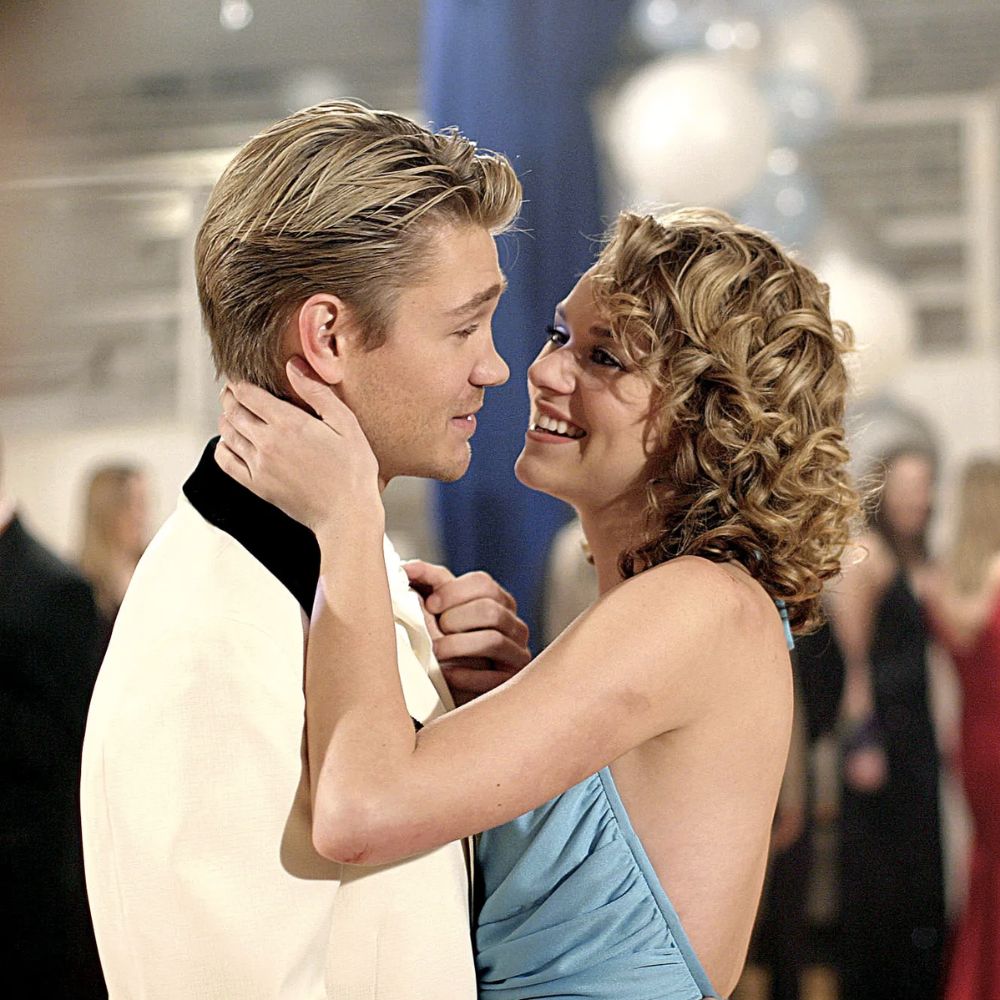 Murray's portrayal of Lucas earned him critical acclaim and a devoted fanbase. He also appeared in numerous films and TV shows, including Freaky Friday and Riverdale.
Chad Michael Murray Now
Chad Michael Murray played a lead role in six seasons of One Tree Hill before leaving in 2009. After his departure, he continued to work in film and television, appearing in movies like Fruitvale Station and TV shows like Agent Carter.
One Tree Hill continued for three more seasons without Murray as a series regular. The show's focus shifted to other characters, and new ones were introduced. Despite losing Murray, the teen drama remained popular until its conclusion in 2012.
Taylor Momsen in Gossip Girl
Taylor Momsen is an actress, musician, and model best known for her role as Jenny Humphrey in the hit TV series Gossip Girl. Before the show, Momsen had acted in various films and TV shows, including Spy Kids 2 and Hansel and Gretel.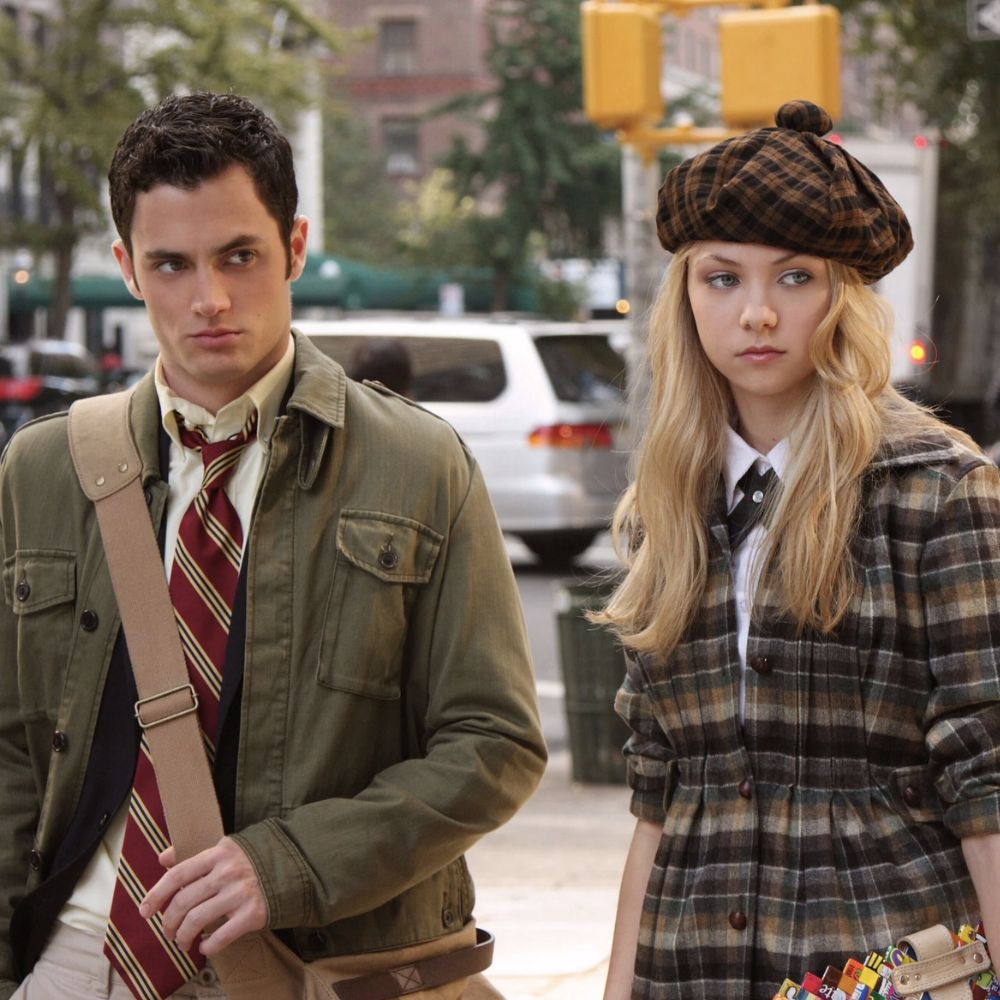 Gossip Girl revolves around the lives of wealthy teenagers living in the Upper East Side of New York City and their various scandals, romances, and intrigues.
Taylor Momsen Now
After leaving Gossip Girl in 2011, Taylor Momsen decided to pursue her music career as the lead singer of the rock band The Pretty Reckless.
The show continued for two more seasons before ending in 2012 and became a cultural phenomenon that solidified the careers of its ensemble cast. In recent years, Momsen has continued to focus on music and has released several successful albums with her band.